"Disappointed and sorry" Quindell founder walks away from EFH deal and vows never to use its like again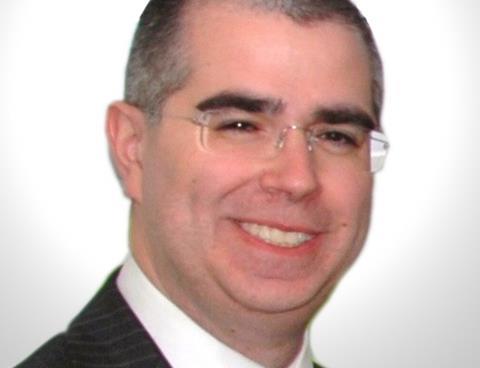 Quindell founder and chairman Rob Terry has resigned from the company's board of directors with immediate effect.
Finance director Laurence Moorse has also agreed to step down from the board after Quindell's 2015 annual general meeting, and non-executive director Steve Scott has left the board with immediate effect.
Alll three men were involved in a controversial share deal with US lender Equities First Holdings (EFH), which they entered on 5 November. News of the deal sent Quindell's share price tumbling last week.
Quindell's share price fell 19% yesterday after one of the company's house brokers, Canaccord Genuity, resigned. It emerged that Canaccord had given notice of its resignation on 21 October.
The shares continued their downward slide this morning, and were 11.8% down on yesterday's close in the first hour of trading.
Terry has now said he will walk away from the EFH deal, leaving EFH with the 8.85 million shares he transferred to the company.
Terry said in a statement: "I entered into the share transactions announced on 5 November 2014 with the best of intentions for the company and all shareholders and it would have been my intention to acquire more shares were it not for the restrictions due to the discussions leading to this announcement.
"I am clearly disappointed and sorry that events turned out as they did."
He added: "In view of the share price performance of the last few days, it is likely that a margin call will be made in relation to the share transactions and, at the current share price, I would expect to relinquish my rights to acquire 8,850,000 shares under the EFH sale and repurchase agreement, rather than satisfying the margin call, as this would now no longer make economic sense.
"This will draw a line under this agreement and I have no intention of making further use of this agreement or its like again."
The embattled insurance outsourcer is now seeking a new chairman. David Currie has been named interim non-executive chairman.
But Terry will stay on as a consultant at Quindell. The company said in a statement: "The directors believe that, in order to ensure an orderly transition, it is desirable to retain Mr Terry on a consultancy basis with particular focus on the group's key relationships and he will be available to assist the board, where appropriate, in executing its strategy."
Finance director Moorse has agreed to stay on for up to a year after he steps down to "effect an orderly handover".
New interim chairman Currie said: "Rob is the founder of the business and has made a huge contribution to Quindell's growth to date and the board thanks him for that.
"We look forward to completing our search for a new chairman and additional non-executive directors as soon as possible."