Board says it is 'satisfied' with trading performance despite recent upheaval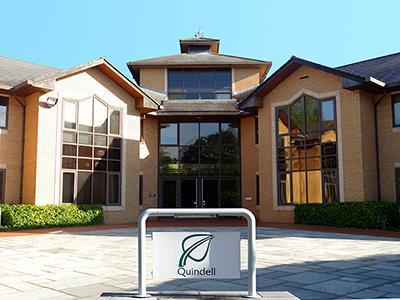 Quindell has hired accounting firm PwC to conduct an independent review of its business.
Among other things the review will look at Quindell's main accounting policies end expectations for cash generation in 2015.
Quindell said in a trading update this morning: "Initial work on this review has commenced and the Board will update shareholders on its results and provide future guidance in due course."
The review follows the departure of executive chairman Rob Terry, which was triggered by a controversial share deal that he, finance director Laurence Moorse and non-executive Steve Scott entering into on 5 November with US lender Equities First Holdings (EFH).
Scott has also left Quindell's board, while Moorse will step down after the company's annual general meeting in 2015.
The PwC study also follows Quindell's own internal review into its noise induced hearing loss business.
Interim non-executive chairman David Currie said: "The appointment of PwC to conduct an independent review is the natural next step to give additional support to the board's confidence in the business and will also assist the company in assessing its future strategy and outlook. The search for a permanent chairman and new board members is ongoing and we will update shareholders as appropriate."
'Satisfied' with performance
Despite the recent upheaval at Quindell, the board said in the trading update that it was "satisfied" with the overall trading performance of the group.
It said business remained "robust in both of its trading divisions: professional services and digital solutions.
It said case numbers in professional services division remained in line with management expectations and that cash receipts were greater than in previous quarters.
But it added that growth in cash receipts in the final quarter of the year has not been as significant as previously anticipated.
Quindell said: "The board remains comfortable with the group's overall cash position; cash generation remains a key focus of the group and initiatives to improve the working capital profile of the group continue to be pursued.
It added: "The board believes, taking into account the group's cash reserves and continued access to its three credit facilities, that the group's resources are sufficient to deliver on management's current plans."
Quindell chief executive Robert Fielding said: "The group's business remains robust and we believe we have sufficient resources to deliver on management's plans. I would like to take this opportunity to thank all of the Group's staff for their hard work and professionalism and for the notable support of customers and suppliers over the past few weeks. I believe that we have a strong business, with great people and we look forward to the future with optimism."