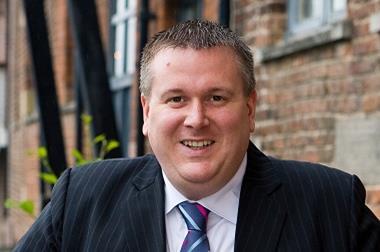 Leeds-based broker Romero has opened a new office in Nottingham to serve clients in the Midlands.
The new office is headed by Stuart Williams, who joined Romero as a director in March from broker Circle Insurance Services, where he was operations director on a short-term contract.
Before joining Circle, Williams was joint managing director of Mansfield-based broker Cowens Survival Capability.
The Nottingham office employs three people, and Romero managing director Simon Mabb (pictured) said there are plans to expand it.
Mabb said setting up the new office was driven in part by Williams's appointment and in part by a desire to expand further south. In addition to its Leeds headquarters and the new Nottingham site, Romero has offices in Manchester, Halifax and Stockton-on-Tees.
Mabb told Insurance Times: "We have got a number of northern-based offices and the right person at the right time came along in an area that we thought was worth doing some development work in."
He added: "We are looking to recruit quality individuals that we can then build an operation around. If that is in locations where we don't already have people, then we consider opening up other geographical locations if we think there is a solid business plan to do it."