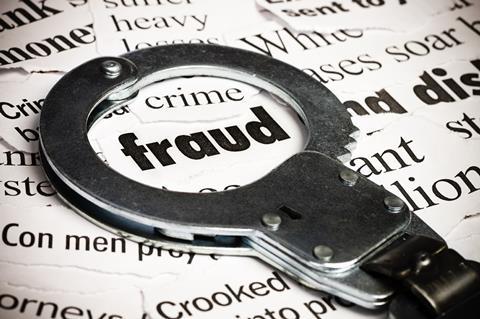 A former RSA employee has been jailed for 10 months for illegally passing on customer details to a law firm and adding friends and family to genuine claims in a £55,000 fraud.
Anthony Francis Joseph Rattigan, 30, an insurance claim handler from Liverpool was convicted of two counts of fraud by abuse of position and two counts of money laundering, after an investigation by the Insurance Fraud Enforcement Department (IFED).
Key points:
Rattigan admitted to falsely adding friends and family as ghost passengers on claims
He received payments for referring claims to law firms
Fraud uncovered by by internal fraud investigators at RSA
He was sentenced on Friday 6 May at Liverpool Crown Court.
The fraud was initially uncovered by internal fraud investigators at RSA where Rattigan was employed as a claim handler.
As part of his job, he was responsible for handling motor insurance claims involving their policy holders.
However, Rattigan abused his position to falsely add friends and family members as injured passengers onto genuine claims he was handling so that they would receive payouts.
He also referred these claims and 37 others to a law firm that, in-turn, paid Rattigan referral payments totalling around £25,500 between January 2012 and June 2014.
Rattigan listed family members as being injured in collisions for which he was acting as the claim handler.
He persuaded them to take part in the fraud and eight such claims were identified, with insurance payouts of over £29,000 in costs and compensation to the false claimants and solicitors.
After the case was referred to IFED in June 2014 Rattigan was arrested on 19 August, 2014 in Liverpool.
He admitted to adding friends and family as ghost passengers on claims, after which he referred the details on to the law firm, which wasn't aware Rattigan was employed as an insurance claim handler.
Rattigan then processed and settled the claims at the earliest stage, but RSA investigators looked into claims he was handling
His friends and family who all admitted they had received payouts and were given police cautions as a result.
IFED detective sergeant Matthew Hussey said: "Rattigan knew it was wrong to make referrals to the law firm, and he hid his occupation from them in order to go undetected, but thanks to the processes in place across RSA, his fraudulent activity was spotted.
"It's a very small minority that work within the insurance industry and look to commit fraud like this. Wherever we find evidence of this happening, we will work with the insurer and take the strongest possible action against those individuals."