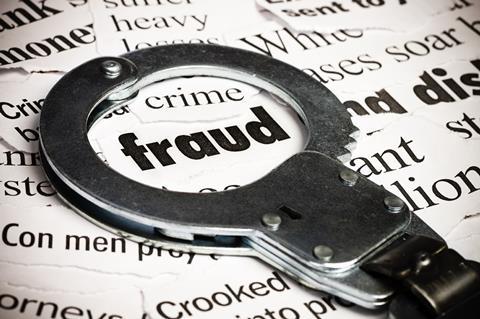 A 33-year-old courier from Epsom has been sentenced after he admitted to setting up over 100 bogus car insurance policies for his unsuspecting customers and defrauding victims and Liberty Insurance out of a combined £89,000.
Renan Gomes was sentenced at Guildford Crown Court on Friday 20 May to 16 months imprisonment, suspended for two years and ordered to carry out 200 hours of unpaid work.
Key points:
Gomes pocketed £70-100 in fees from each customer - making £10,000 in total
Losses to Liberty estimated to total £79,000
Gomes set up 133 bogus policies
He had pleaded guilty to fraud by false representation and carrying out the regulated activity of insurance broking, which he was not authorised to do. person.
He was pocketing around £70-£100 in fees from his unsuspecting customers for every policy he opened, making around £10,000 in total.
Detectives also found 133 payments from his accounts to insurers and losses to Liberty Insurance were estimated to total £79,000.
Between November 2013 and March 2015, Gomes set himself up as an unauthorised insurance broker, and took out polices on behalf of his customers who thought they were getting good deals on their car insurance.
Instead, Gomes was registering false details to get lower premiums and was leaving his customers completely uncovered.
Through local adverts and word of mouth, Gomes set up 133 fraudulent policies on behalf of his customers – many of whom were from the Portuguese community living in and around the Epsom and Surrey area.
The fraud was discovered after Liberty spotted the high number of policies being set up using the same banks accounts – all of which belonged to Gomes.
The details were passed to the Insurance Fraud Enforcement Department (IFED) in February 2015 and detectives linked 79 policies that Gomes had set up with Liberty.
In March 2015 Gomes was arrested at his address.
Following further investigation, officers discovered that Gomes was opening the policies and providing false home addresses or forged no claims certificates to get his clients cheaper premiums than they were entitled to.
Liberty director of personal lines Deirdre Ashe said: "This sentence should send a clear message; we're committed to aggressively tackle all forms of insurance fraud and will thoroughly investigate all aspects of policy and claims suspicions; and should you commit fraud it is increasingly likely that you will be caught and prosecuted.
"Insurance fraud is a serious issue for the industry; we will continue to invest in the prevention and detection of fraud to protect our genuine customers and keep premiums affordable."