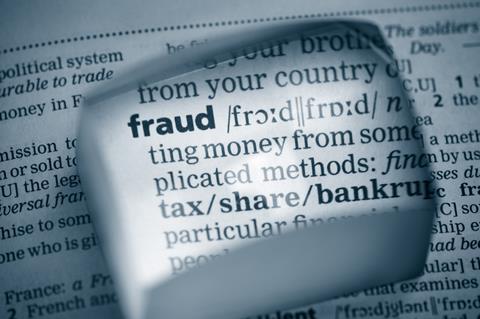 A 19-year-old 'ghost broker' from Walsall has been jailed for a year for selling fake motor insurance to unsuspecting customers, leaving them uninsured and illegally driving on the roads.
An investigation by the Insurance Fraud Enforcement Department (IFED) discovered that Azeem Mahmood Hussain was selling false car insurance via adverts on the Gumtree website.
Key points:
Majority of 100 forged certificates were in Allianz's name
Fraud discovered after van driver was stopped by police and told he was uninsured
Officers matched accounts victims paid money into to statements found at Hussain's address
The majority of the forged certificates were in Allianz's name, but when officers checked with the insurer, they discovered none of the policies were genuine.
Officers also discovered a trade policy under Tradewise Insurance. The driver was then involved in a crash and as he was listed on the trade policy, Tradewise was liable to cover the third party costs of around £10,000.
He was sentenced yesterday at Wolverhampton Crown Court after pleading guilty on 3 May to fraud by false representation.
The fraud was first discovered after a man who used Hussain's service to insure his van was stopped by police in Northern Ireland in July 2013.
Checks on the vehicle revealed it was uninsured, but the driver protested and said that he was insured, having paid £200 into a bank account for the policy in response to a Gumtree advert.
The case was eventually passed on to IFED, where officers made enquiries and identified the account as belonging to Hussain.
On 19 September, 2013 another victim attended a police station in Leicestershire to report that he had been defrauded of £1,000 after purchasing what he believed was genuine car insurance after seeing an advert on Gumtree.
By then IFED detectives were on Hussain's trail and the details were passed on to them to add to their investigation.
On 9 October 2013, IFED officers searched Hussain's address and seized mobile phones, a laptop, bank statements and debit cards.
Hussain was also interviewed by officers the following day, where he denied any knowledge of the fraud.
But officers found more than 100 templates and forged documents on the laptop and the phones matched the numbers from the Gumtree adverts.
Messages found on the phones showed conversations about arranging motor insurance policies, asking various individuals for details such as names, dates of birth and addresses.
Detectives also matched the accounts that victims had paid money into to statements, debit cards and cheque books found at Hussain's address.
Officers found more than £14,000 and £2,250 had been paid into accounts.
IFED worked with officers from Police Service Northern Ireland and Leicestershire Police on the investigation.