Overall 94.4% UK COR achieved despite 113.6% motor ratio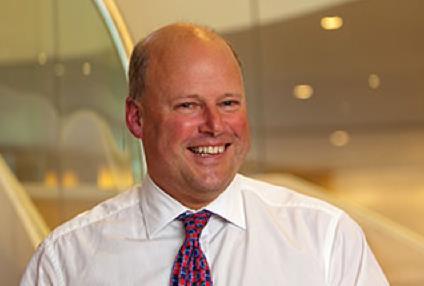 RSA has reported its "best UK underwriting results since 2006" in the first half of 2015 according to group chief executive Stephen Hester.
The insurer's UK arm reported a combined operating ratio of 94.4% in the first half of 2015, a 6.2 percentage point improvement over the loss-making 100.6% it reported in the same period last year.
The improvement came despite a sharp deterioration in underwriting profitability in the UK personal motor business, where the COR jumped 10.9 percentage points to 113.6% (H1 2104: 102.7%).
RSA said this was because of "depressed profitability" across the market.
RSA last week became the centre of takeover speculation after Zurich said it was considering a takeover bid for the company.
The group's commercial liability and marine businesses also continued to make underwriting losses (see table below for COR breakdown).
The UK underwriting profit was £77m, compared with a £9m loss in last year's first half.
The improved underwriting result boosted RSA's UK operating profit by 157% to £144m (H1 2014: £56m).
Investment income was almost flat at £67m (H1 2014: £65m).
Net written premiums increased 3% to £1.28bn (H1 2014: £1.26bn).
Weather and commercial
RSA attributed the improved overall underwriting result to a relative lack of weather claims and underlying improvement in its commercial business.
The commercial business returned to underwriting profit, reporting a COR of 94.8% (H1 2014: 102.7%). RSA said the improvement was down to a lack of weather losses and underwriting discipline.
Personal lines underwriting profitability also improved, reporting a COR of 93.8% (H1 2014: 97.9%).
The results were also helped by cost cutting. RSA said there had been further reductions in the number of full-time staff in the first half, and controllable expenses were down 4%.
Despite the improved result, RSA said it expected difficult conditions in the UK market to continue.
The company said: "As we look into the second half of the year, the competitive landscape will continue to challenge. We aim to maintain underlying profitability trends in our core UK business together with ongoing cost actions, and assume a return to more normalised levels of weather losses. Pricing pressure looks set to continue and we intend to maintain discipline."
RSA UK H1 2015 COR breakdown
| | H1 2015 (%) | H1 2014 (%) | Change |
| --- | --- | --- | --- |
| Household | 83 | 94.1 | -11.1 |
| Personal motor | 113.6 | 102.7 | 10.9 |
| Pet | 99.5 | 101.8 | -2.3 |
| Total personal | 93.8 | 97.9 | -4.1 |
| | | | |
| Property | 82.4 | 110.5 | -28.1 |
| Liability | 108 | 109.3 | -1.3 |
| Commercial motor | 99 | 94.2 | 4.8 |
| Marine and other | 102.4 | 94.1 | 8.3 |
| Total commercial | 94.8 | 102.7 | -7.9 |
| | | | |
| Total UK | 94.4 | 100.6 | -6.2 |