Insurer will also apply technology to new Nationwide business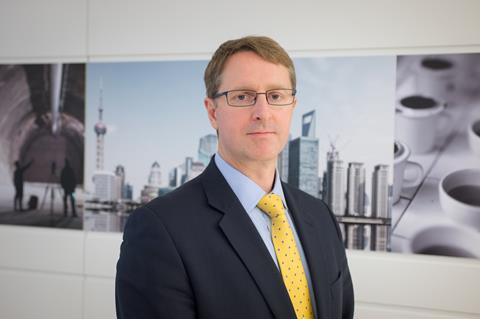 RSA is adding a new digital interface to its More Than UK personal motor business in the first quarter next year.
The new technology will also be rolled out to the new Nationwide partnership business in the second quarter next year.
The insurer's UK and western Europe chief executive Steve Lewis said the new technology was part of the company's efforts to restore the profitability of its personal motor book, which reported a 109.7% combined operating ratio (COR) in the first half of 2016.
Lewis told Insurance Times that the new front end "will give us the opportunity to further improve the fundamentals of our motor business."
RSA exited brokered personal motor, which accounted for £65m of gross written premium, in November 2015 because of poor profitability in that segment.
The 109.7% personal motor COR reported in the second half this year was an improvement over the 113.6% reported on the same period last year.
But the ratio is still firmly in underwriting loss territory, in part because the company is still paying claims and expenses on the brokered motor book despite the drop-off in premium.
In addition, profitability of the remaining direct personal motor business, written through the More Than brand, is still not where Lewis would like it to be, although it is making progress.
Lewis said: "We are seeing a strong improvement in the underlying performance of our More Than book."
Recent rate increases should also start to benefit the motor book soon. RSA increased motor rates by 9% in the first half of 2016, which Lewis said was in line with the market.
He said: "We'll see the benefits of that through the second half of this year and into next year."
Lewis declined to predict when RSA's UK personal motor business would return to underwriting profitability, but he said: "The trajectory is positive and moving as we would wish to see it."
He also stressed that, despite the high COR, RSA remained committed to direct personal motor. He said: "We have no intention as we stand today to exit direct motor."
The next beneficiary of the new technology will be the business from the Nationwide partnership deal, which RSA won from Direct Line Group in December last year, and which will come on-stream for RSA from 2017. The new front-end will be rolled out to the Nationwide business in the second quarter of 2017.