Company targeting UK COR of less than 94%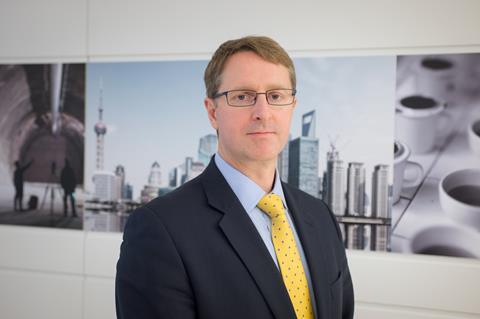 RSA plans to reduce the office space it uses at four of its UK sites, according to UK and western Europe chief executive Steve Lewis (pictured).
The moves follow the insurer's decision to close its Birmingham and Bristol offices and replace them with commercial trading sites.
The planned move in Birmingham has put 190 jobs at risk, while 15 staff have been affected by the Bristol plans.
The four sites where RSA is reducing office space are Chelmsford, Halifax, Horsham and Liverpool.
Lewis did not specify how many jobs would be affected by the cut in office space use at the four, but he said that the changes would not necessarily result in job cuts.
He told Insurance Times: "We are not seeing that specifically as staff loss related, just an opportunity to optimise the footprint we have got."
In Horsham, for example, the insurer will restrict its use to 50% of the building and sub-let the remaining 50%. Lewis said: "We can do that within the capacity we already have."
He said that to make the reduction work the company would use "dynamic working", for example hot-desking.
RSA is targeting a reduction of its UK expense ratio by between 0.5 percentage points and 1 percentage point over the next three years, having already cut the ratio by 1.5 points to 13.7% in 2015 from 15.2% back in 2013.
The company is also targeting a UK combined operating ratio (COR) of less than 94%, although it has not given a timeframe for this.
Lewis said the company would reduce its combined ratio by investment in improving trading capabilities, pricing and underwriting sophistication and claims capabilities, as well as cost cutting.
RSA reported much improved UK results this morning, with a three-fold increase in underwriting profit and an improved COR despite a £134m bill from the December storms.
Lewis said: "I am very encouraged with our 2015 results and they demonstrate real progress in improving the quality of our earnings."
He added: "We are certainly not complacent, and we know we've got much more to do, but also we made good progress on a whole range of fronts."