Improving claims trend helps return GWP to 2017 levels in 'choppy' market
Fewer whiplash claims have helped Sabre Insurance Group's gross written premium return to 2017 levels.
Sabre said it saw a competitive pricing environment in the last few weeks of 2017, continuing through February this year, resulting in a modest reduction in premium income compared with a year ago.
But in a trading statement issued this morning ahead of the company's annual general meeting, Sabre said: "Pricing action was taken in early March to reflect the improving claims trends, specifically lower whiplash claims frequency, which has resulted in GWP returning to approximately 2017 levels on a weekly run-rate basis with no deterioration in our expected underwriting margins."
However, GWP for the first four months of the year fell to £69.8m, down 5% from £73.1m a year earlier.
Following a positive claims experience in the early months of this year, Sabre said it reiterates its full year guidance for underwriting performance reflecting a combined ratio slightly better than its long-term target of mid-70s%.
Sabre said a solvency ratio of over 188% at the end of March exceeds its 140%-160% target range, with organic capital being generated on a monthly basis.
Chief executive Geoff Carter (pictured) said: "Profitability of business written remains our key priority, with gross written premium and growth being an output rather than a target.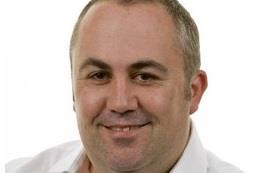 "Whilst we saw a reduction in premium income in the first two months of the year relative to the equivalent period last year, we took pricing action in early March which was supported by the emerging claims data. Following this action, volumes of new business on a weekly run-rate basis have returned to similar levels as the equivalent period in 2017 without any deterioration in expected underwriting margins. As such we remain confident in performing slightly better than our mid-70%'s combined ratio target for 2018, given our claims experience to date."
Carter said the motor market remains "choppy", with uncertainty around the outcome of the Ogden rate review, "making it difficult to predict the outcome for pricing and volumes for the remainder of the year and beyond".
"Assuming no changes to the current environment, we would expect modest GWP growth in 2019, without deterioration from our current underwriting margins," Carter said.