Products to be pulled at the end of the month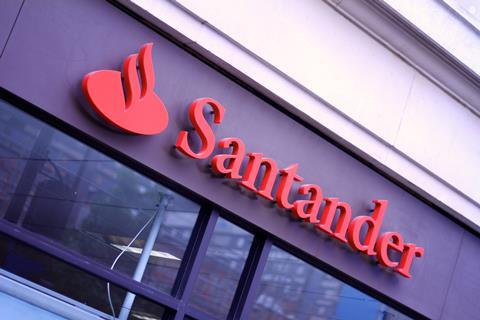 Banking giant Santander is to withdraw its general insurance products from intermediaries at the end of this month.
The bank offers home, car, travel and life insurance products, mainly to financial advisers.
The advisers can include general insurance as part of a wider package, for example, when sorting out a mortgage deal with customers.
But from the end of this month, the bank will only offer cover direct, via the telephone or internet, or through its branches.
Insurer British Money managing director Simon Burgess said: "It doesn't come as any surprise as banks are under pressure, as intermediaries are under scrutiny to make sure they are doing the best for their clients.
"They have to gravitate towards decent policies and that's not what's on offer from Santander. It's a brave intermediary who doesn't sell the best policy to their client.
"Santander's GI offering is of a very poor quality with heavily laden commissions. It's difficult for an intermediary to sell standard dross."
The Santander decision is the latest example of banks scaling back their general insurance relationships.
One of the reasons thought to be driving this is that banks want tighter control of their general insurance products amid much closer scrutiny from the regulators.
In October Lloyd's Bank revealed it would become the sole underwriter of its general insurance products.
It exited its insurer panel, and will underwrite all the buildings and contents policies sold through its Halifax, Lloyds Bank and Bank of Scotland brands.