At a round table meeting shadow Defra MPs pledged support for wider water management and flood prevention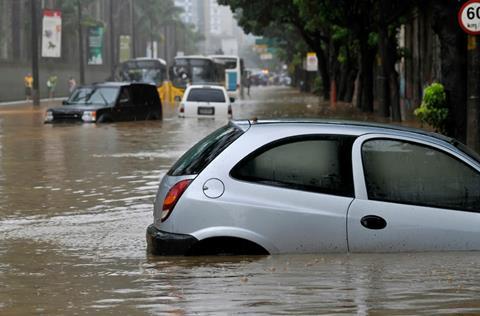 Senior labour ministers have pledged their support for Flood Re should they come into power next year following the General Elections, ABI director of policy and deputy director general Huw Evans said.
At a round table meeting on Monday during the Labour Party conference, shadow Department for Environment, Food and Rural Affairs (Defra) MPs also gave a strong commitment to wider water management and flood prevention being at the top of their agenda.
Biba, the Federation of Small Business (FSB) and insurers AXA, Ageas, Aviva and RSA were among those in attendance at the meeting with MPs Barry Gardiner and Angela Smith.
Evans told Insurance Times: "The Labour government would look to maintain investment in flood prevention but they also talked about different ways that could be funded, whether it was through central government or through the creative and imaginative use of other grants"
Evans added that Labour was also "strongly in favour" of Flood Re with no plans to change it.
Flood Re will last for 25 years and will help to pay claims for homes at a high risk of flooding. It currently excludes SMEs, charities and 5 million leasehold properties across the UK. It is due to go live in summer 2015.
The Water Bill, which contains the legislation enabling the formation of Flood Re, is currently on its way through parliament.
Evans said: "We kept stressing that Flood Re is designed to be there for 25 years and not forever. Those 25 years offer a window in which we can all get to grips with it and help shape a healthy way of managing flood risk.
"Flood Re is not there to offer insurance in perpetuity. For insurers, the better the country is at managing flood risk the better that is for insurers and their customers because they will avoid unnecessary risk.
"When you are doing all you can to prevent the misery of flooding it is absolutely in the industry's interest as well as the government and wider society to do everything we can to make flooding less likely."
The ABI will shortly go out into the market with the tender for the reinsurance broker, while the managing agent that will handle the scheme is expected to be named in early November.
In July, Brendan McCafferty was named as the chief executive officer. The ABI is also in the closing stages of hiring a chief financial officer.
Join the debate in our new LinkedIn specialist discussion forums