Broker says Committee on Climate Change report on flood alleviation measures is 'disappointing'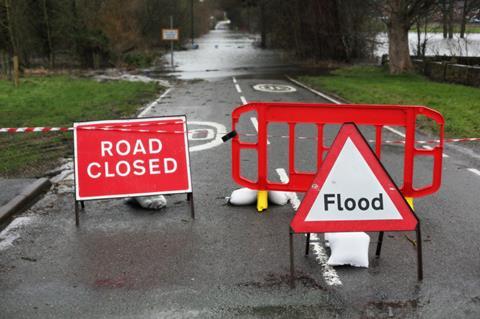 Personal lines broker AA Insurance has expressed concern at a report published yesterday by the Committee on Climate Change, which suggests that there is insufficient investment in urban flood defences in the UK.
It is concerned particularly about the lack of investment in sustainable urban drainage systems (suds).
AA Insurance director Janet Connor said: "We have frequently commented on the need for investment in flood management to be increased, so this report is disappointing.
"Insurers are increasingly likely to have to meet claims for flash flooding, which, given our unpredictable climate, can occur in places with no previous record of flooding, sometimes with little warning, and the risk is going to increase over coming years.
"The growing rate of building means that in extreme rain, more water has to be carried away. If the suds drainage systems are inadequate, then the inevitable happens and the insurance industry has to pick up the bill and sort out the mess."
Connor noted that Flood Re is designed to meet the insurance needs of those in flood-prone locations, but will not account for homes prone to an increased likelihood of flash flooding.
She added: "Householders deserve to be protected from the growing risk of sudden flooding in the UK. Relying on the insurance industry to stump up for inadequate planning just isn't a sustainable way forward."
Connor said that home insurance premiums are falling, according to the latest British Insurance Premium Index, but that could be reversed if it becomes clear that homes are proven to be increasingly likely to suffer run-off flooding because of poor drainage.
She said: "Insurers may have benefited from a long period of relatively benign weather that has helped push premiums down, but a bad winter could soon put paid to that," she said.
Join the debate in our new LinkedIn specialist discussion forums