Trading EBITDA followed decline in revenue driven by fall in policy numbers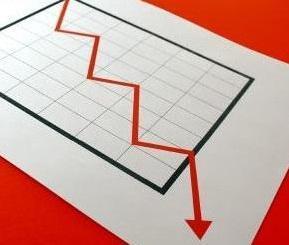 The AA's insurance broking division has reported a 6% fall in trading profit for the year to 31 January 2015.
Trading earnings before interest, tax, depreciation and amortisation (EBITDA) was £83.9m, down from £89.4m the previous financial year.
The trading EBITDA decline followed a 4.4% decline in revenue to £142.4m (2014: £148.9m). This produced a lower trading EBITDA margin of 58.9% (2014: 60%).
In its first full-year results since the company's flotation on 23 June, the AA said the revenue fall was caused by a 5.5% decline in policy numbers to 2.16 million from 2.29 million.
The AA said: "Total renewals were down, reflecting the lower number of customers who could potentially renew compared with the previous year, which masked the strongest renewal rates in seven years for both motor and home policies.
"This decline was offset by an increase in new customer sales for motor insurance and, given the competitive nature of the motor insurance market, means that the income from new business customers is below that of renewing customers, resulting in a small decrease in average income per member, excluding Home Emergency Response customers."
Trading EBITDA was also hit by the cost of marketing to attract new customers.
Group results
As a group, the AA made a profit after tax of £69.1m, down 55% on the £153.4m it made in 2014.
Basic earnings per share fell by 19.4p from 32.7p to 13.3p.
This reduction was a result of the full-year impact of the finance costs from the group's financing transactions in 2014, exceptional costs relating to June's IPO and an increase of 84.7 million in the number of shares issued at the time of the IPO.
Group trading EBITDA grew by 1.7% to £430.1m from £422.8m the previous year.
Join the debate in our new LinkedIn specialist discussion forums