Company expects IPT hike to boost competitive pressures in motor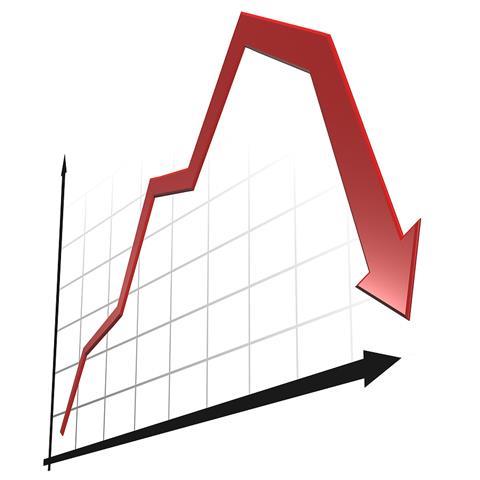 The AA's insurance services division reported a 10.3% drop in underlying profit in the first half of 2015, in part thanks to tough trading conditions.
Trading earnings before interest, tax, depreciation and amortisation (EBITDA) at the division fell to £37.3m in the six months to 31 July 2015 from £41.6m in the same period last year.
The AA said the drop was mainly down to the non-recurrence of a one-off benefit enjoyed last year by its financial services unit which is included in the insurance services division.
But it added that trading EBITDA of its core motor and home insurance broking businesses was down by about £1m.
Insurance services revenue fell 10.9% to £64.4m (H1 2014: £72.3m), again largely due to the one-off financial service benefit, which is related to the run-off of a credit card service.
But the company added that though trading conditions in motor insurance in particular had also contributed to the drop.
Insurance policies in force fell by 4.1% to 2.13 million (H1 2014: 2.22 million) reflecting fewer motor insurance policies and the curtailment of an introductory offer to customers of the AA's home service offering.
The AA said that the home insurance business was "relatively stable" and described the overall core home and motor business as "robust".
'No improvement' in motor
The company said that it was not expecting any improvement in motor insurance conditions in the short term.
It said premiums had risen across the market, causing customers to continue shopping around for competitive prices.
Also the government's decision to hike insurance premium tax to 9.5% from 6% will also add to competitive pressure.
The company said: "The 58% increase in Insurance Premium Tax (IPT) due in November will add considerably to the cost of car insurance and is likely to exacerbate price sensitivity and increase churn. We are taking specific steps to protect profits which may affect revenue in the short term."
The AA also said that its planned insurance underwriter is on track for launch early in the next financial year and will have initial capital of £7m. Reinsurers and co-insurers will assume 80% of the underwriting risk.
AA insurance services H1 2015 results
| | H1 2015 | H1 2014 | change |
| --- | --- | --- | --- |
| Revenue (£m) | 64.4 | 72.3 | -10.9 |
| Trading EBITDA (£m) | 37.3 | 41.6 | -10.3 |
| EBITDA margin (%) | 57.9 | 57.5 | 0.4 |
| Policies in force (000s) | 2131 | 2222 | -4.1 |
| Average income per policy (£) | 63 | 66 | -4.5 |