Harsh winter could cause big spike in premiums, insurance broker warns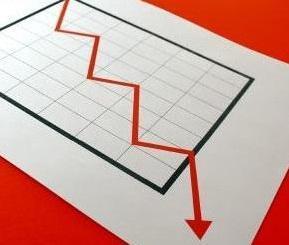 Home insurance premiums are now "artificially low" after a further drop in the third quarter, broker AA Insurance said.
The AA's British Insurance Premium Index revealed a further fall in home insurance premiums in the third quarter of 2015.
The average buildings premium fell 3.1% year on year to £107.39, the average contents premium fell 5.6% to £60, and the average premium for a combined policy dropped 6.3% to £149.30.
The quarter-on-quarter declines were more muted, with the average combined home premium falling 2.4% compared with the second quarter of 2014 (see table).
AA Insurance managing director Janet Connor said: "The past couple of years have seen very few serious weather claims – mild winters and little serious flooding or property-damaging storms. That has led to the continuing easing of premiums as competitive pressure builds.
"The UK has escaped serious and damaging weather unlike other parts of the world, including Europe, but that doesn't mean there isn't the potential to inflict serious damage to UK property."
Connor added that rates coudl rise if winter weather is particularly bad this year.
She said: "Some weather forecasters suggest that the coming winter could be particularly harsh, which would bring the severe weather claims it would imply. If that happens, then equally sharp home premium increases can be expected."
AA British Insurance Premium Index Q3 2015 - Home
| | Q2 - 2015 | Q3 - 2015 | Percentage Change | Q3 - 2014 | Percentage Change |
| --- | --- | --- | --- | --- | --- |
| Buildings | £108.96 | £107.39 | -1.40% | £110.85 | -3.10% |
| Contents | £61.26 | £60.00 | -2.10% | £63.53 | -5.60% |
| Combined | £152.93 | £149.30 | -2.40% | £159.38 | -6.30% |
Source: AA