Insurers and bankers are taking staff from PRA to meet growing compliance demands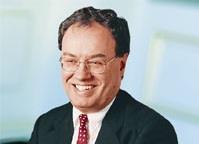 One in six staff at the Prudential Regulation Authority (PRA) has left over the past year as banks and insurers poach its staff to meet the growing demands of financial regulation compliancd.
In the 12 months to 30 November 2014, the PRA's annual staff turnover rate climbed to 15.4%, The Daily Telegraph reports.
By contrast, the FCA's staff turnover rate fell from 9.7% to 9.4%
A National Audit Office (NAO) report last year said staff turnover had led to the loss of skilled and experienced staff at the regulators.
The report said companies had warned the NAO of high levels of staff turnover limiting the ability of supervisors to understanding the firms they were supervising.
The PRA, which employs just over 1,000 staff, ackowledged in its annual report that staff retention was a problem. Chief executive Andrew Bailey said hiring qualified employees was a significant challenge.
As financial services companies grapple with an increasingly complex regulatory burden, they are hiring thousands of compliance staff, many directly from the regulators.
Join the debate in our new LinkedIn specialist discussion forums