Group chief executive Stephen Hester says insurer wants to do more business with brokers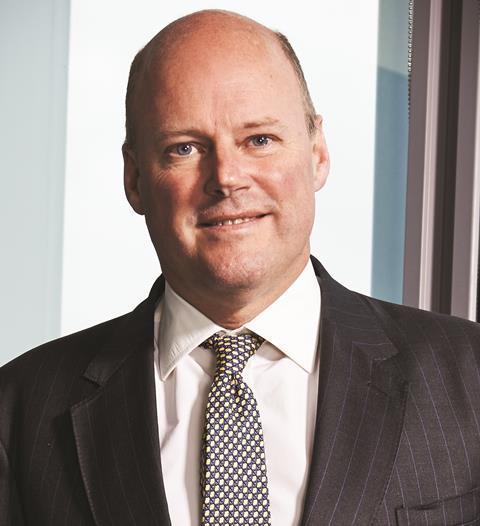 SME insurance and liability schemes are among the few areas of commercial lines growth for RSA this year.
The insurer reported this morning that UK commercial lines premiums were down 8% in the first nine months of the year excluding its restructured Motability contract, and down 27% when it is factored in.
RSA does not report its profits each quarter, but group chief executive Stephen Hester said that better weather meant both its UK combined operating ratio (COR) in the third quarter was an improvement on the 104.5% it reported in the first half of this year.
He told Insurance Times: "It's better, but it's not where we want it to be."
Net written premiums for liability insurance rose 4% in the first nine months of the year to £225m. This was in large part because of new schemes RSA joined at the beginning of the year with Towergate Underwriting and Arthur J Gallagher-owned underwriting agency OIM.
Pulling back from European specialty lines, and particularly the risk managed market in Germany, was behind a 7% cut in commercial property premiums written from the UK, to £465m, UK commercial lines director Jon Hancock said. Some £23m of the £35m reduction came from Europe, he added.
SME insurance premiums are up 8% year-on-year as RSA rolled out a new pricing strategy. It has also added two more SME products onto its e-trading platforms.
"The revised pricing tool looks at different types of segmentation on trades and industries we like," Hancock said. "We have a great proposition on packages for manufacturers, retailers, hotels and restaurants and professional service office risks."
RSA's 67% reduction in commercial motor premium was largely driven by its reduced participation in Motability, with the withdrawal from some delegated authority motor schemes also contributing. However RSA's regions-based fleet motor book rose by a couple of percentage points, Hancock said.
Hester said RSA's message to brokers is: "We're open for business. We want to make our company one that customers want to do more business with and we want to work with brokers to do that – obviously on terms that make sense."