Lack of foresight could create long-term problems, Aon study finds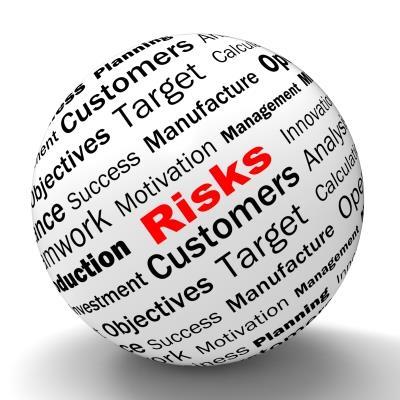 Less than half of SMEs that faced unforeseen events or risks in the last six months reacted by putting a remedial plan in place, broking group Aon has found.
Aon says this leaves a large number of businesses open to major risk as almost half (46%) of SMEs were hit by unforeseen events or risks in the last six months.
The nationwide research of 766 SME decision makers also found that just one in four (27%) SMEs had put a plan in place to protect themselves against the rapidly growing risk of cybercrime.
Aon Affinity managing director Chris Lee-Smith said: "As British SMEs are emerging confident from a prolonged period of stagnated growth, now is the time that SMEs should pause and evaluate whether they have the effective strategy in place to anticipate all the potential 'risks' to the business.
"Without this, the business is wide open to risk, which will not only have a negative impact in the short term, but may have a devastating effect on the longer term growth ambitions.
"Cyber risk is something that all businesses should consider and ensure the appropriate cover and risk mitigation action is in place. Our focus as brokers should shift more towards risk mitigation and not just placement, coverage and service.
"Insurance brokers should be helping to identify the factors creating growth and ensure the insurance coverage is appropriate, whether that is growth from a new product or service launch, growth into new territories or investment in new infrastructure.
"Aon's recent survey of SMEs highlighted that the majority of them were expecting to grow but almost two in five (38%) British SME businesses haven't taken out any form of insurance to cover themselves against a range of risks."
The top five unforeseen events that affected small businesses in the last six months were: loss of a major contract (12%); staff absenteeism (7%); Illness or death of key a colleague (7%); restructuring of the business (6%); and extreme weather (5%).
The top five most significant risks small businesses will be tackling in the coming year are: falling demand for products and services (34%); rising operational costs (28%); red tape from regulation (27%); insufficient cash flow (26%); and political uncertainty (22%).
Medium sized businesses, on average, experienced more risks than small businesses (57% compared to 43%).
In terms of sector, manufacturing is exposed more than any other to potentially unforeseen risks (59%), followed by the media (52%), and IT and telecoms (48%).
Those sectors less at risk include, retail (38%), construction (44%), and finance and accounting (46%).