Financial services have lost touch with consumers' needs, party conference is told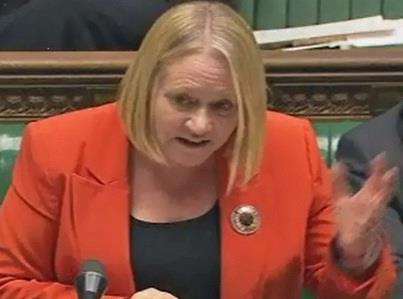 The next Labour government will bring in sweeping regulatory change for the insurance industry if it cannot restore consumer confidence, speakers told the party's annual conference this week.
At an event held by the Smith Institute thinktank on the first day of the Labour Party conference, shadow Treasury economic secretary Catherine Jamieson said financial services had often lost touch with consumers' needs and that insurance had become unaffordable for many.
She said: "In terms of insurance and some of the other financial services sectors, people believe that many of those companies - though not all - forgot that their primary purpose, as a consumer would see it, would be to offer them some protection in difficult times, rather than simply making profit."
Speaking on the day that Labour leader Ed Miliband threatened to break up retail banks that do not lend enough to homes and small businesses, Jamieson said: "There has been a very clear message from both Ed Miliband and Ed Balls that if the industry, whether that's the banks or wider financial services, work themselves to sort out these problems, to regulate and ensure that there are enough safeguards put in place, all's going to be well. But if that does not happen, there will be legislation under a future Labour government to do that."
At the same event, Labour MEP and vice-chair of the economic and monetary affairs committee Arlene McCarthy warned: "We want our banks to be able to be passported, our financial services and insurance services to be sold right across Europe, but the price of that is that either you self-regulate and clean up your act, or we'll do it for you."
On the second day of the Labour conference, Financial Ombudsman Service chief executive Natalie Ceeney said financial services firms needed to start delivering on promises and offer customers fair deals to regain consumer trust.
Ceeney said: "What we see at the ombudsman service are a lot of beautiful promises that don't translate into reality. If we are to restore confidence, promises have to be kept."
Talking points …
Clearly the Labour Party is keen to make financial regulation a key campaigning issue, but will it keep its promises if it wins the next election?
Does the insurance industry deserve to be lumped in with the rest of financial services for regulatory overhaul?
Will Labour announce specific grievances about the insurance sector?
How will Labour tackle whiplash fraud, which prime minister David Cameron has vowed to clamp down on?