The UK's compensation culture continues to have a negative effect on the economy and hurt insurers, brokers and customers alike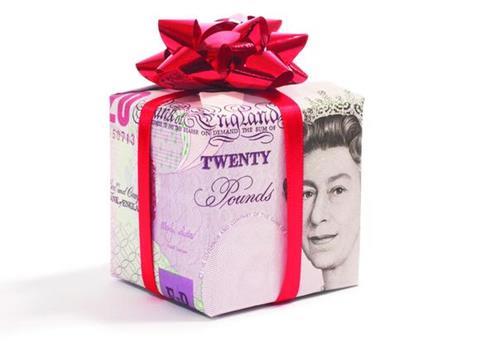 Broker views: What contributes to a compensation culture?
The concept of compensation culture isn't new in Britain. Take a couple of gems that Aviva recently discovered from the 1800s: a Lancashire grocer who slipped while playing Blind Man's Bluff was paid out what today would be worth more than £720; and an innkeeper from Birmingham received an equivalent of nearly £50,000 in today's terms when he mistook poison for sleeping medicine.
Ridiculous though these claims seem, there is little doubt that since the turn of the century the UK has seen a vast increase in spurious claims. All these claims, in the 21st century, are little more sophisticated than a bank clerk being compensated the equivalent of nearly £9,000 for slipping on a fruit peel.
Today's compensation culture can arguably be dated back to the Access to Justice Act of 1999, which capped legal aid in civil cases. So began the rise of 'no-win, no-fee' arrangements. Personal injury lawyers have been at the centre of the public blame, and people have the rather simplistic view that they'll chase down anyone who suffers the slightest scratch in an attempt to convince them they are entitled to thousands of pounds of compensation.
Former foreign secretary Jack Straw famously described claims management companies that push the no-win, no-fee model as "parasites in the system". Putting such sharp rhetoric aside, there is little doubt that, whether or not they provide a valuable service, such companies do have an economic impact that hurts insurers, brokers and, ultimately, customers who make genuine claims.
Inevitably, 'slips and trips' claims are pushing up premiums in liability. According to data released by the ABI last year, the number of fraudulent claims was 9% in 2010, which amounts to about £930m.
And it's not just the traditional classes, like motor, where debatable claims are being made. Research by Ecclesiastical Insurance and consultant FWD showed that public liability was by far the greatest concern to charities today, well ahead of issues like security of funding and even the recession.
Hot spot: care homes
Care homes' premiums are also on the up, just as those compensated start looking for after-care services and claim for issues like treatment for post-traumatic stress.
Ecclesiastical underwriting director Paul Bloxham says: "We've seen the market tick-up in claim volumes, particularly so on the care side. There are so many drivers for this: as a nation, there is an increasing propensity to claim, and the care sector is under pressure because staffing levels and budgets are tight, so they reduce costs. In the casualty area claims are 9% to 10% up year-on-year."
The number of care homes that have struggled through the crisis has been a regular feature of newspapers' business pages. Just last month, it was recommended that two care homes in Peterborough be closed to save the cash-strapped council £146,000 a month - a decision the Unison union damned as "pantomime".
This tough environment can lead to staff morale suffering and, as a result, they might fail in some of their duties of care. This causes both genuine and bordlerline-legitimate claims to rise because the tough economy makes people more likely to pursue financial compensation.
We need to make sure that the customer is seeking out the lawyer rather than the other way around"

Ian Mantel, Manor Insurance
Charities are left exposed because of a complicated employee structure that sees a mixture of full-time, part-time, volunteers and fundraisers mix sometimes uneasily together so that gaps in responsibilities can emerge that expose the organisation to litigation. In 2011, one-third of the near-350 public liability claims from, or brought against, Ecclesiastical's charity customers were 'slips and trips'.
Aviva's UK general insurance claims director Dominic Clayden says: "What we've seen since the Access to Justice Act is that the dual impact has been increased claims numbers, and claims inflation within those claims. Going back to the time of the Act, bodily injury claims injuries were, ballpark, one-quarter or one-third. Now they're about half of all claims."
Clayden believes that lawyers are now crawling over even the smallest issues, pointing out that solicitors are not necessary for £1,200 claims for one week of whiplash. "Everyone ends up getting a lawyer and 50% of the bill ends up going to the legal industry," he says.
Care Home Insurance Services managing director David Waters agrees. The Brighton-based specialist broker has 1,800 clients. He
says that care homes are generally well-regulated 24/7 operations so he's "slightly confused by rates going up".
"One of our carriers says claims inflation is 9%," Waters says.
Even with the aforementioned economic issues, well-monitored care homes should be places where 'slips and trips' are very much of minor concern in terms of potential liabilities. "Insurers are putting up their rates as costs of claims are rising," Waters says. "How can there be a £2,500 claim and lawyers' fees of £10,000? That seems to be the sort of level that you can get for even a relatively low claim."
Hope from reforms
While there are preventative measures that organisations can undertake - Ecclesiastical recommends that its charity clients ensure staff take refresher training courses and that records are constantly updated so that they can be used as evidence in court - much hope has been pinned on the Lord Young and Lord Justice Jackson reforms.
Lord Young, a cabinet minister under Margaret Thatcher, launched a government-sponsored review of health and safety laws to rein in a compensation culture that had seen restaurants remove toothpicks from their tables in case a customer scratched their gums. This called
for restrictions on no-win, no-fee advertising. Lord Young is no longer a minister, but his legacy is still very much in the minds of the
coalition government.
Similarly, Jackson has long called for lawyers to no longer be awarded a success fee, but instead receive a share of the damages. This is to mitigate what he found to be examples of success fees being up to 1,000% that of the damages themselves.
Also, the premium for after-the-event insurance would no longer be recoverable from the party that loses the case. No fee would be payable to the lawyer of a party that loses the case.
Implementing many of Jackson's reforms, however, has already been pushed back from October this year to next April. This is always a concern when the government is looking closer at areas of broader interest, such as banking reform.
Even those who support Jackson's general thrust are not convinced by some of the details. For example, he is looking to effectively ban referral fees in personal injury cases by making them a regulatory offence.
In September 2011, then-justice minister Jonathan Djanogly said: "Referral fees are one symptom of the compensation culture problem and too much money sloshing through the system. People are being encouraged to sue, at no risk to themselves, leaving schools, business and individuals living in fear of being dragged to the courts for simply going about daily life."
Ian Mantel, managing director at charity specialist Manor Insurance, believes the government underestimates their nemesis' nous. "I don't think outlawing referral fees makes a difference; they'll just redirect their marketing budgets to televisions and newspapers for adverts," he says. "We need to make sure that the customer is seeking out the lawyer rather than the other way around."
Mantel does offer some hope, however, that the best way to combat the problem might be social, rather than political. "Ninety percent of the population is totally disgusted with the attitude, and I mean that sincerely," he says. "I've been pleasantly surprised by motor claims with people saying I don't need that, I'll get over it, it's just a little bit of pain."
It's possibly a little risky to rely on compensation culture to be fought by the very people who might, one financially hard-up day, feel tempted to make a claim by a persuasive lawyer. But it is, at least, a heartening thought.
Broker views: What contributes to a compensation culture?
Howard Lickens, chief executive, Clear Insurance Management:
"If an accident isn't notified at the time of the event and the claim lodged at a later date, it's very, very difficult for an insurer to defend. The claimant will usually get a settlement, as the insurer takes the view that it's going to be difficult to contest after all that time between the incident and the claim. Remember, a claimant has got up to three years to make a claim. I was in a meeting with an insurer recently and he told me about one claim that was put in two years and 364 days after the alleged incident."
Peter Smits, managing director, Ashbourne Insurance Services
"'Slips and trips' claims are still prevalent, there's no doubt about it. We're insuring small and medium-sized business, and while there are those types of risk, they're not a major worry at the moment. One reason is that business owners have become far more cautious and aware of health and safety issues. One case we had was of a construction worker who had designed his own pulley system, which he loaded up with tiles. Those tiles hit the floor and he fell down three storeys. He said he should have been better supervised. As far as I'm aware, however, he did not get a pay-out. I tend to think people should take a bit of responsibility for their actions and not hide."
Q&A: with Denis Burniston, chief underwriting officer UK & Ireland middle markets insurance, XL
XL's chief underwriting officer believes that the tough economic climate has increased the number of claimants seeking compensation, but says most cases are still genuine
Q: Is compensation culture becoming more of a problem in the UK?
A: In tough economic times the insurance market does experience a rise in claimants seeking compensation. A person is more likely to claim for a minor slip or trip at work if their personal finances are under pressure.
Q: Are the bulk of personal injury claims not genuine?
A: No, the facts remain: there are still too many genuine incidents occurring in workplaces up and down the country. Most claims are as a result of something going wrong, whether a genuine accident occurred or not. If an employer has not accurately recorded and signed training certificates, logged accidents or kept accurate records, they are leaving themselves vulnerable to a claim. Operating in this way damages claims defensibility.
Q: How badly do increased compensation claims hurt charities and care homes through hiked premiums?
A: All industries absorb the cost of rising claims volumes in their premiums. Although let's not forget that the role of the underwriter is to assess the risk on the basis of risk profile and claims history. Organisations that can demonstrate good or superior risk management can be rewarded through preferred terms and wording.
Q: How can insurers mitigate incidents of bogus 'slip and trip' type claims?
A: By educating the insureds on best practices in risk management, and through engaging experts to detect fraudulent claims.
Q: Will the government succeed in abating the cost and number of personal injury claims?
A: If someone is injured as a consequence of somebody else's negligence they are entitled to compensation. Efforts should be targeted at assisting businesses in understanding and improving risk management practices so these accidents do not happen in the first instance.
Q: What can brokers do to help?
A: Advise clients on how to improve their practices and hence risk profile.
Talking points …
How much of a difference will the Road Traffic Accident portal's extension into employers' and public liability make in terms of trimming lawyers' fees?
Will the government ever get around to banning inducement advertising? It was first mooted by Lord Young two years ago, but seems to be off the agenda.
Is prime minister David Cameron all talk and no action? He's vowed to get to grips with the UK's compensation culture but in his reshuffle, he cleared out most of the ministers who were just getting to grips with the issues.