Possible expansion areas are UK insurer software sector and overseas, says insurer division MD Stephen Lathrope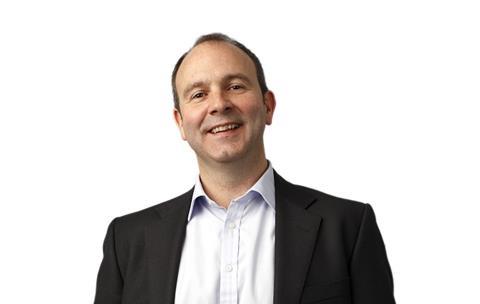 SSP is planning to make acquisitions following its £207m management buy-out, the software house's insurer division managing director Stephen Lathrope said.
SSP company announced on Monday that Lloyds Bank-owned private equity firm LDC had taken a majority stake in the business from previous private equity owner Hellman & Friedman, with Scottish Equity Partners and management taking a minority stake. The company has not revealed the exact split of ownership.
The deal values SSP at just over ten times the £20m adjusted earnings before interest, tax, depreciation and amortisation (EBITDA) that SSP reported for the year to 31 March 2014.
Speaking to Insurance Times about the deal, Lathrope said that the MBO, coupled with the comany's debt refinancing last June, would help give the company the flexibility to pursue acquisitions as well as organic growth.
He said:"We are very pleased with the organic growth we have delivered, in the UK particularly. We want to continue that and the new shareholders are helping us invest in that.
"But we absolutely do see the potential for inorganic growth as well – in the UK and some of the markets where we have a good footprint, and in some countries where we don't have a presence today."
He added: "We have spent quite a lot of time as a team mapping out what we think our priorities should be for growth. There is a plan, there is an order of priority. We have spent time recently looking at some potential organisations that would be a really good complement for what we do at the moment."
Lathrope did not reveal SSP's priority list for purchases, but said likely areas for expansion by acquisition are the UK insurer software business and overseas.
But acquisitions in the UK broker software area, where SSP says it has a market share of more than 40%, are less likely. Lathrope said: "We are somewhat limited in the acquisitions we can do in the broker sector in the UK just because of our scale already. There are some things we can do on the insurer side."
SSP will fund acquisitions from either existing cash flows, debt, or additional investment from LDC if required. Lathrope said: "We, with our investor partners would decide on the best way of funding any additions to the business based on shape, size, timing and a number of factors."
He added: "Having been involved in quite a few of the different discussions about potential acquisitions, they are all slightly different shapes and sizes and we would probably use different methods for those on the list."
SSP completed a £135m debt refinancing on 18 June last year which it used to repay its existing £62.5m of bank debt and £72.5m of the loan note debt owed to Hellman & Friedman.
Join the debate at our Insurance Times Tech Forum on LinkedIn