Aviva strongly refutes allegations it stole idea from start up
A dashcam app firm has accused Aviva of stealing its idea after they pitched to the insurer.
Start-up Jolt claimed on Twitter Aviva's Drive Dashcam was an 'identical copy' to its own dascham app.
They pitched the idea to Aviva senior managers in November 2015, but they 'weren't interested'.
Jolt's founder used savings and property sales to raise money to fund the £1m app costs.
However, Aviva 'categorically deny' stealing the innovation.
A spokesman said: "Aviva has developed our own dash cam technology to meet our customers' needs most effectively. The use of smartphones for crash detection and dashcams is not unique to Jolt My Car or something they own, so we categorically reject their allegation."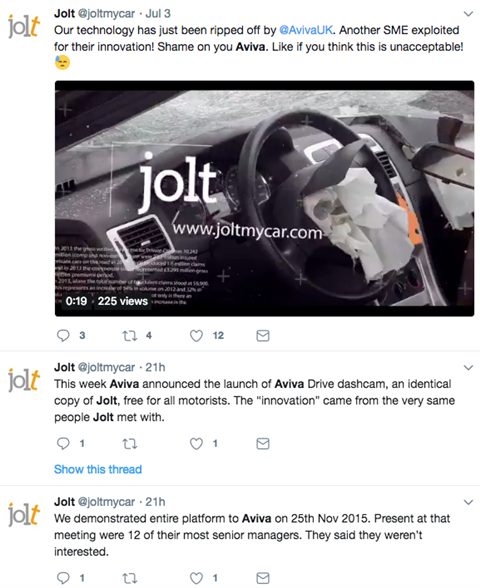 Subscribers read more
Data firms offers telematics solutions