Safety body says all safety features should be included as standard, rather than charged-for extras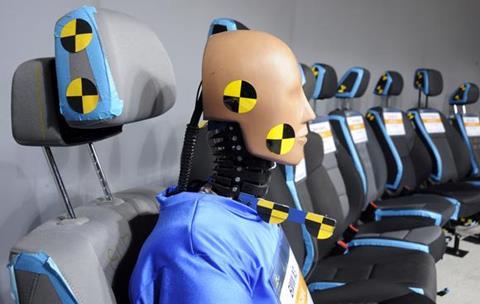 Thatcham Research has called for automatic emergency braking to be made standard in all new cars to improve road safety.
Currently, an automatic braking system is only available on 17% of new cars.
"Cars are safer today at every price point than they have ever been, but there is still much more that consumers and the automotive industry can do to further improve road safety," said Peter Shaw, chief executive of the insurance industry-funded vehicle safety and security research body.
"When you have the chance for everyone to gain from the inclusion of a life-saving technology that has been shown in studies to reduce the likelihood of a front-to-rear crash by almost 40%, you simply cannot afford to miss the opportunity."
Thatcham also called for car makers to make all safety features standard, rather than charging extra for them as options. And the body called for standardised names for safety features, rather than the current plethora of marketing-led brand names for essentially the same product.
"People choosing only AEB-equipped new cars now will not only make our roads safer, it will also send a clear message to car makers about the importance of – and demand for – this technology," said Shaw. "We also believe that industry-wide adoption of simple, generic names for individual safety features in place of the many different descriptions currently used by car makers would significantly improve consumer awareness and understanding of live-saving technologies."