Insurers have 'no choice' but to embrace the digital age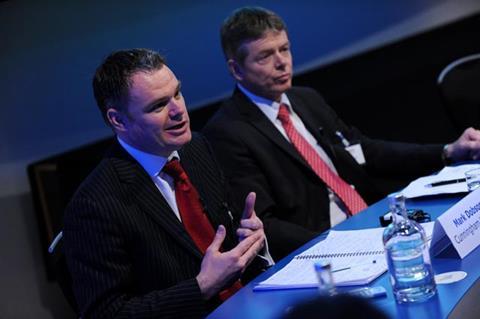 Insurers can either embrace increasing digitalisation or risk becoming obsolete, according to panellists at this week's Insurance Times Digital Insurer event.
But they also said digitalisation should not mean insurers losing sight of their core skills as underwriters and payers of claims.
Speaking on the partner panel at the event, Loss adjuster Cunningham Lindsey's IT head Mark Dobson said: "It seems to me that all of the insurers will have to digitalise because it is a pay to play - they have got no choice. If they don't they will cease to exist.
He likened the need to embrace digital to insurers having to start offering call centre-based customer service 20 years ago. He said: "Digital is the same thing. That is what you have got to do now – it is no different."
Dobson said the industry was "behind" in its digital journey, but he argued this was something insurers share with other parts of financial services, which still require customers to fill in and post paper forms. "We have a long way to go but so do other industries."
Embracing the digital world should not mean insurers losing their core skills.
Invensys vice-president of risk management and insurance Chris McGloin said: "Digitalisation itself doesn't change what the insurer should be doing.
"They should be focusing on their core deliverables. They should be focusing on payment of claims and risk management. Digitalisation should allow them to enhance all of that. So a better quality service doe more quickly and more effectively."
SSP managing director Steve Lathrope agreed that while companies and methods may change, the requirements for the services currently provided by the insurance industry would remain.
He said: "It will still be true that individual consumers and businesses need some help, support and protection from risk and there will be people who need to understand how to price that. All those fundamentals will still be there."