Rates stay soft amid chronic oversupply, but fresh ideas have provided a boost for some during a sustained period of austerity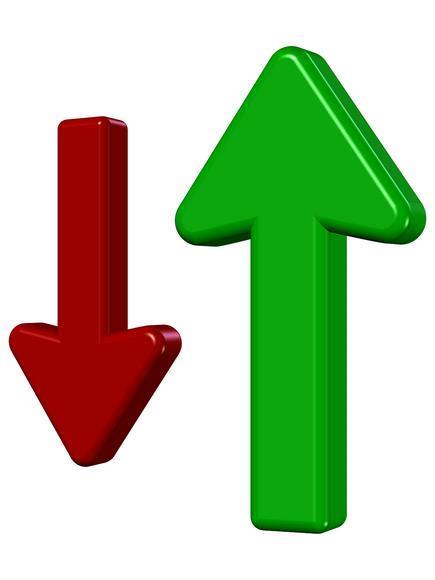 The latest government statistics show an alarming fall in construction output, yet insurers are still seeking to write business where they see potential. The global downturn has failed to harden the market and prices have continued to reduce as levels of competition remain high.
Liberty International Underwriters vice-president of civil construction Richard Williams says: "Oversupply has led to a lot of competition in the market for a diminishing amount of business, but even before the crisis, prices had been below what we would consider sustainable long-term levels."
The economic conditions mean insurers are writing increasing amounts of business abroad as the UK founders, though large infrastructure projects remain an important area of business at home.
Williams adds: "Having a buoyant domestic market does help, and we've had that until now. There are still large projects going on - Crossrail, the Olympics, the Forth Bridge - but we're not wholly dependent upon that. Most players are international now to take advantage of the diversity it brings.
"To achieve sustainable rates there have to be losses coming through to turn the market. Either high-frequency, low-intensity losses, which eat away at businesses, or losses that shake the whole market."
Top trend: Rates
As construction output peaked and troughed, rates have been under relentless downward pressure.
July 2005: Softening cycle
The London and European markets were in a "softening cycle" according to research by Willis, with new capacity not having a significant impact on the trend.
August 2006: RICS warns on prices
The Royal Institution of Chartered Surveyors warned insurers that, as levels of construction work rose, they could become exposed to greater risks, forcing up premiums.
May 2008: Crunch hits construction
Fewer deals were done as developers struggled to secure finance, and premiums continued to soften, by as much as 25% on late 2006 levels.
June 2011: Softer and softer
Pressure on insurers to keep rates competitive remained fierce, with single project prices down between 10% and 30% since 2008, according to Lockton.
July 2012: Economy shrinks further
Activity in the construction sector hit a new low wall as output dropped 5.2% in Q2 this year, making rates rises unlikely.
2013 outlook: All eyes overseas
UK construction specialists are looking abroad for business - particularly in developing countries where infrastructure work is booming.
Top trend: People
Specialists are always in demand in this complex market, making highly skilled workers a desirable asset.
October 2006: Consultant joins Marsh
Marsh became the first UK broker to appoint an in-house adviser for complex construction projects with Andrew Towers joining its Risk Consulting practice.
November 2007: Miller constructs team
Miller boosted its construction and property team by luring Les Vaughan from Gallagher and Paul Davies from Marsh.
October 2009: Aon pushes into renewables
Aon recruited Peter Lewis for its renewable energy practice, poaching him from Marsh, where he had focused on offshore wind and large UK construction projects.
May 2010: Moore is more
Torus appointed Marina Moore, who brings with her more than 30 years of London market offshore construction experience, of which 25 were with Munich Re.
June 2011: Oxygen gains quartet
A four-strong team comprising Dominic Roe, David Poet, David Jerrold and Martin Drury joined Oxygen from Towergate Risk Solutions, forming specialty teams dealing with construction, power and mining, and financial risks.
March 2012: Latent defects covered
Aon Benfield teamed up with the Federation of Master Builders on a housebuilders' policy, protecting FMB members and developers against financial loss arising from latent defects in new-build properties.
2013 outlook: Getting ahead
Slow movement in construction and engineering in the UK could drive brokers to chase every competitive edge, such as gaining chartered status.
Top trend: New thinking
Fresh ideas, products and alliances have been essential to the market during a sustained period of austerity.
September 2004: Allianz skills up
A dearth of engineering graduates spurred Allianz Cornhill to launch an engineering development programme for staff, as competition in the engineering inspection market ramped up.
August 2005: Demolition scheme
Zurich Construction teamed up with Kerry London to launch a demolition and asbestos scheme for demolition contractors.
November 2007: RSA apprentice
RSA started a new apprenticeship scheme in its engineering team's consultancy division.
January 2008: Broker expands
RK Harrison created a new construction division.
July 2009: Ink indemnity product
Construction specialist Ink introduced a PI product with premiums from £50, for an indemnity limit of up to £50,000.
January 2010: Forth Bridge win
Heath Lambert won a three-year contract as broker for the new £2.3bn Forth Replacement Crossing in Scotland.
2013 outlook: Loans boost
A new £50bn of government spending on infrastructure projects will go some way to bolstering the ailing UK construction sector.