Some of those working in the industry talk about their ongoing fight against fraud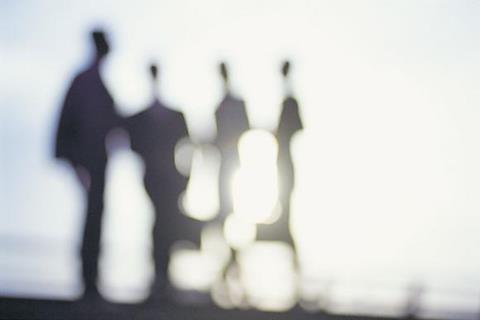 The national broker
Alex Fletton, associate director, commercial development, BGL Group
"If we have some suspicious activity at application level, we'll share it with the insurer and take instructions from them. Ghost broking is prevalent, but once it's spotted, you can close it down reasonably quickly with controls around IP addresses, email addresses and postcodes.
"As brokers we have to ensure that we work in harmony with all our insurers to confront the issue. Some insurers have a very hands-on approach, while others expect more from our end. We have to balance the requirements of 20 insurers to ensure that we provide the right level of service to all.
"Fraud is an industry-wide problem. The people who commit insurance fraud aren't picking on a company because they don't like it or they feel unfairly treated by it. People who commit fraud are often organised, they tend to understand what they're doing, and as water finds the point of least resistance, so will the fraudsters."
The enforcer
Dave Wood, detective chief inspector, Insurance Fraud Enforcement Department
"We're dealing with a few illegal insurance advisers – 'ghost brokers'. We've broken up a few of those, as well as numerous 'crash for cash' gangs. One ghost broking ring has been arrested, and we're waiting for CPS blessing to charge them.
The 'crash for cash' cases tend to be a bit more involved, because you can have two vehicles with three or four people in each one, and if it's a scam then you have to arrest every one of those seven or eight people and there may have been fifty accidents. It's quite time-consuming.
"A case I dealt with recently involved a bloke who claimed that his dog had knocked over his laptop, but when it was examined forensically it turned out he'd smashed it up with a hammer. He got cautioned. These people have to give DNA samples, and further down the line they're going to be stuck on the fraud register, which will hinder their prospects of getting insurance in the future.
"Until the IFED was created, there was a public perception that you could give it a go, and the worst that could happen was that the insurance company wouldn't pay out. Whereas now, there is a chance that you might get arrested."
The independent broker
Denise Judge, managing director, Ellis David
We're very cautious with all new customers. We specialise in household, so we go in-depth with questions and always speak to the person who wants the cover.
"Brokers have a responsibility to weed out fraud. We use an insurer that probably accounts for about 50% of our book, because they give really good rates and cover, so we have a responsibility to ensure that we're giving them a decent book of business and not just clients who are going to make claims left, right and centre.
"I haven't heard of ghost broking, but we're always amazed by customers we've had for several years who still think that we are the insurers. No matter how clearly you state in your letters that we are the brokers, a middle man, sometimes people just don't get it. So I can imagine how easy it can be to trick some people."
The Register project leader
Richard Davies, project leader, Insurance Fraud Register, and AXA UK group fraud risk manager
"We're saying to insurers: 'If you can prove that a fraud has taken place such that you can repudiate your claim, or walk away from your contract of insurance, and you are confident that will not result in a successful complaint coming forward, then you can register that person on the insurance fraud register.'
"The register will be made available to insurers at quote stage to check if the person who's applying has defrauded the industry in the past. It will allow the insurer to decide whether to charge them more money or to decline the application. That decision must be made by a human being, within a specialised team at the insurer. There will be no automated decline.
"We went to the Information Commissioner's Office before we even started and it gave us some very good advice. The Data Protection Act allows you to share data for the prevention of crime. We absolutely want to make this available to brokers but we don't yet know when or how we're going
to do it."
The casualty specialist
Ewen Gardiner, casualty fraud specialist, Keoghs
"Tackling fraud is about changing behaviours in the claimant community. We're in a situation where casualty fraud is seen as fair game. People out of work and in benefits are more inclined to pursue this sort of claim, particularly when they're encouraged to do so.
"Certain firms of claimant solicitors are quite happy to bring these cases that are fraudulent, and there's a lot of brinksmanship in trying to attract some sort of offer both pre-action and post-action. It's about countering that.
"Insurers need a strategy to deal with individual claimants, groups of claimants, and claimant solicitors. It's creating an environment where, first, claimants don't want to bring these claims, and, secondly, they won't be supported by particular firms.
"You want to get to the point whereby an insurer with a robust response deflects these claimant solicitors to concentrate on insurers that might not have such a robust counter-fraud strategy.
"If all insurance clients had similarly robust responses, that would be game changing."
Further information