Panels are on the rise as providers spread the risk. Plus brokers get savvy with aggregator sites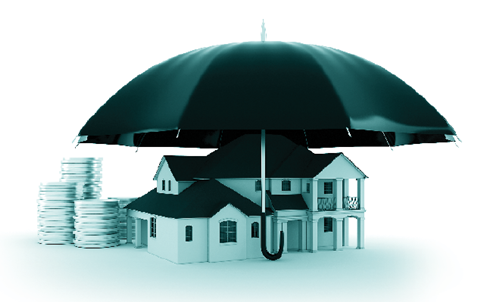 More household providers are choosing to work with a panel of underwriters on affinity deals than in previous years, as they want to place a broader range of risks. Home insurance providers using a panel make up 29% of the market, according to Defaqto - a rise from 22% in 2009.
"It's noticeable that more and more providers are turning to panel insurers," says Mike Powell, general insurance analyst at Defaqto Matrix, which maps the market.
"When you have one underwriter you can only quote for a certain type of risk, whereas when you have a panel, you can take on all sorts of diverse risks, and you'll find a provider to underwrite that product."
In terms of consumer distribution, aggregator sites continue to grow market share, with some of this representing a rise in brokers on aggregators.
"Brokers have never had as big a market share on household as on commercial because banks sell insurance when they sell mortgages," says Graeme Trudgill, Biba head of corporate affairs.
"However, broker market share has gone up in recent years overall in the personal lines market, as people use them on comparison sites or they're turned away from banks - or they just appreciate the security and service they get from a local broker."
The aggregator channel has grown for consumers switching insurer to 41.8% of the market in Feb-April 2012, up from 32.2% in Feb-April 2010 (see pie chart, top right).
Panels: the dominant underwriting model

Panel-backed
AA, Admiral, American Express, ASDA, Bank of Scotland, Bell, Bradford & Bingley, Budget Insurance Services, Bullseye Insurance, Castle Cover, Citibank, Click Insurance, Click4Quote, Coventry Building Society, Debenhams, Dial Direct, Diamond, Elephant.co.uk, Endsleigh, First4Cover, Halifax, ibuyeco, igo4 insurance, inet3, Insure4Retirement, Isme, K&Co, Key, Connect, Kwik-Fit, Littlewoods, Lloyds TSB, Masterquote, Naturesave, Norwich & Peterborough Insurance Brokers, Paymentshield, Pearl, Post Office Ltd, RAC Insurance, RIAS, Saga, Santander, Select & Protect, Skipton Building Society, Swinton, The Green Insurance Company, Towergate Home and Protect, Towergate Underwriting Household, Uinsure, Very, Virgin Money, yesinsurance.co.uk
RSA
Barnsley, Chelsea Building Society, Cheshire Building Society, Clydesdale Bank, Derbyshire, Dudley Building Society, Hinckley & Rugby Building Society, Ipswich Building Society, Leek United, Loughborough, MORE TH>N, Nottingham Building Society, Paymentshield, Principality Building Society, Protect My World, RSA Sesame, Shepshed Building Society, Vasek Insurance, Vernon, West Bromwich Building Society
Aviva
Aviva, Bluefin, Comfort Insurance, Cumberland, eHome Insurance, First Direct, HSBC, Leeds Building Society, PlusOne Insurance Solutions, Roland Smith, Royal London Saffron Insurance, Saffron Insure, Santander, Select & Protect
AXA
American Express, AXA Direct, AXA Insurance, Broker Direct, Countrywide Insurance Services, Dunfermline Building Society, John Lewis Partnership, M&S Money, Northern Rock, Prestige Underwriting, Swiftcover.com
Lloyd's underwriters
50plus Insurance Services, Equity Red Star, Hamilton Fraser Insurance, Heath Lambert, Homeprotect, Lark Insurance Broking Group, Magnet Insurance, Specialist Household
Ageas
Ageas, AgeUK, Cavere Insurance, Countrywide, Fortress, Jump Money, Key Choice, Millennium Insurance, Paymentcare Ltd, PayPlan, Tesco Bank, What Insure
UK Insurance Ltd
Churchill, Direct Line, Nationwide Building Society, NatWest, Privilege, Prudential, Sainsbury's Bank, The Royal Bank of Scotland
SOURCE: DEFAQTO MATRIX (10 July 2012)