'Post-financial crisis, it is hard for professions to hide from negligent acts'
Talk about responsibility. At just 29, Steve Bonnington has whizzed up the corporate ladder to lead the Chartis UK professional liability team.
He heads a team of 20 people controlling about £100m of premium in what is, even by the standards of dog-eat-dog commercial insurance, a ferociously competitive sector.
Thankfully for Chartis, he's a wise head on young shoulders. As Bonnington points out, Chartis promotes on ability, not age. "The key skills are true enthusiasm for what you're doing and the ability to lead a team of diverse people," he says.
He speaks slowly, purposefully and firmly, occasionally slipping into management speak but no doubt conscious of the spotlight of the press. As well as brokers, insurers will be reading his every word.
Despite the fallout from AIG since 2008, Chartis is still regarded as a leader in professional liability. But perhaps its biggest challenge is coping with the capacity flooding into the market, which is keeping prices soft.
Asked about the reason for this, Bonnington replies: "That is the million-dollar question. My view is that in the absence of fantastic returns in equity markets in the past four or five years, people have looked at the professional indemnity sector as a safe haven for their capital.
"Because of the long-term development of claims, I think people have the perspective that their capacity will be safe for one or two years, by which time they can derive a small return from low-risk investments.
"This may be misguided in professional indemnity because there's a tail to PI and you pay claims over the long term."
One line that has bucked the trend of soft rates is solicitors' professional indemnity, especially among the small legal firms. But that market has been fraught with difficulties.
Chartis has criticised the Solicitors Regulation Authority (SRA) for not reforming the market. The lack of action caused several insurers, including Hiscox and Catlin, to drop out last year, fed up with rising claims and the problems plaguing the Assigned Risks Pool (ARP).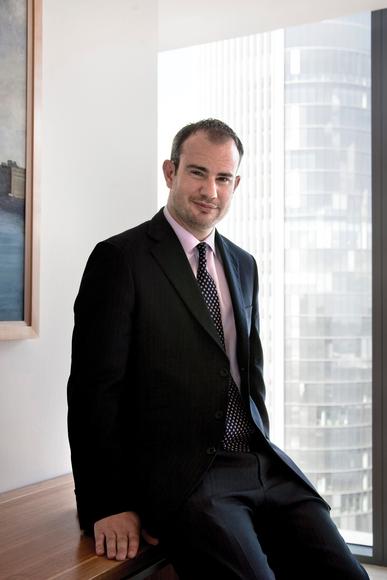 Like many insurers, Chartis has been critical about the continued existence of the ARP – a last resort for solicitors otherwise unable to obtain insurance to buy cover on the open market. Under the ARP system, claims emanating from the pool are carved up according to an insurer's market share. As the largest operator, Chartis pays a heavy price.
There has also been talk that some insurers have not fully disclosed how much premium they write in order to lower their exposure to the ARP.
"It is impossible to quantify the loss-generating potential of the ARP. As an individual insurer, you don't know the number of firms going into the ARP, and that is problematic in today's world of allocating capital to certain activities. It will certainly be difficult for new entrants," he says.
As well as the ARP, insurers have suffered from the effects of restrictive policy wordings that, in certain cases, have led to insurers paying claims in spite of fraudulent activity. No wonder some in the market have dubbed solicitors' PI the Wild West of insurance.
Bonnington has a more measured take on the subject. "We expect the upcoming solicitors' market to be relatively traumatic for the [legal] profession as a whole," he says. "There will be increased rates and continued movement of firms into the ARP, and all that goes with it.
"This all comes at a time when solicitors are under an immense amount of cost pressure because of structural changes within their own sector."
Solicitors may be easy to pick on, but a wide variety of lines make up PI, some of which have been left very vulnerable by the recession. Bonnington says: "Following the financial crisis, it is hard for professions to hide from negligent acts that they may or may not have committed."
Valuers' indemnity is a source of concern, especially after Travelers pulled out earlier this year. The concern is that, with prices crashing, sloppy valuers will be blamed for forcing property buyers to overpay.
There may be some justification in this. At the height of the property boom, there was talk of 'drive-by valuation', where valuers cruised down a street in second gear making property valuations from the comfort of their car seat.
Bonnington quickly points out: "We presently have a very, very small involvement in the surveyors' market. It is fair to say that, from our experience, the financial crisis has definitely given rise to losses within that profession.
"In the recent past, we have not looked to target surveyors. It is our belief that the market is cyclical in nature and it is not a class we would look to write during the cycle."
When asked what other lines are at risk, Bonnington pauses, thinking the question through, before replying: "The accountancy profession has not yet felt the full force of the recession from a claims perspective.
"The reason I say that is because across the UK as a whole there would have been a substantial diminution in asset value, be it property or stock or whatever. Any advice given on the treatment of that, whether it is inheritance or any other issue, could find itself exposed later."
Another area in which he sees trouble brewing is the IT sector. The recession has prompted companies to make changes to contracts relating to IT projects in the hope of saving cash. As a result, IT professionals have walked away from deals, only to later face the full force of litigation from the irate companies that originally hired them.
Chartis is well aware of the claims losses relating to IT coming through its books, so Bonnington is mystified at the increasing capacity in such a tough profession.
"As an experienced insurer in this sector, we understand what is driving the losses, and it will continue," he comments. "So it is extremely odd that new entrants are continually trying to populate this field, applying large-capacity risks. It's counter-intuitive."
With gushing capacity keeping prices down, claims rising and regulatory difficulties in the solicitors' market, it can't be easy for insurers. What does it mean for Chartis?
The overall strategy is straightforward enough: if a prospective business looks dodgy, Chartis will walk away.
"I expect to turn in results that are substantially lower – and that will be because we've walked away from business that does not sit within our pricing model any more," he explains. "It is about developing bottom-line growth and profitability and shaping a sustainable portfolio over the long term."
Despite the doom and gloom evident around the PI market at the moment, Bonnington is keen to end his interview on a positive subject. He raises the possibility of acquiring books from other insurers and making cash savings through more efficient use of IT.
"We also believe there are some professions that are not exposed to the recession in the same way as some of the more traditional classes," Bonnington says. "We are looking to access those professions in our quest to diversify our portfolio – and to make sure that when the next recession comes, we are well prepared for it."