Buying online is not the best way for SMEs to ensure they have full insurance cover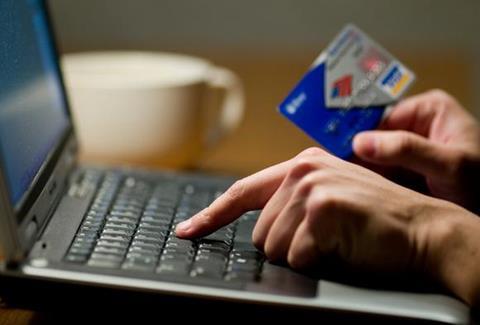 The growing trend for small businesses to buy their insurance online, without seeking the advice of an intermediary, is contributing to the higher levels of SME underinsurance.
While brokers remain the channel of choice for 44.5% of the SME market, micro-enterprises are increasingly moving online, according to Datamonitor.
"Customers who are buying online are often just trying to get some cheap basic cover but might be missing the fact they don't have business interruption insurance or something that is fundamental to the protection of their business and staff," Biba head of corporate affairs Graeme Trudgill says.
"So we want to raise the profile of this subject and for customers to appreciate that using a broker will give them greater insight into what the must-have areas of cover are and what sums insured will be correct for them."
Over a third of SMEs, which collectively produce £7bn of premium each year, are unaware of who their insurer is, according to research by the Boston Consulting Group.
Non-advised sales
However, it also found that price and consumerism often play limited roles when SMEs choose or switch insurers. Rather than spend time "price shopping," most said that they think about insurance only at renewal or when filing a claim.
"SMEs are increasingly looking at the direct insurer route to market, but often these are non-advised sales," Broker Network's sales and marketing director Richard Pitt said.
"You differentiate that with an advised sale - which is what an insurance broker does - and all of a sudden you have some accountability and responsibility in the eyes of the client.
Heavily promoted
"For me, that leads you into the potential product classes where you are more likely to see underinsurance because they have bought as a result of a direct unadvised sale.
"Home, private motor, commercial vehicle tradesman and landlord insurance tend to be purchased on a direct basis. These less complex classes of business have been promoted so heavily by direct writers that you are likely to see the impact of underinsurance, but also that of a non-advised sale, at the point of a claim."
Better e-trading
It is not the placement process that is at fault, Pitt says, rather the disintermediation aspect. Brokers are responding to the SMEs' move online by improving their e-trading capabilities. While there are several options for full-cycle personal lines e-trading, commercial lines has yet to catch up, although in a survey by PowerPlace 58% of brokers reported growth in the level of commercial insurance being traded electronically.
"The only protection a customer is going to get from the impact of underinsurance or not getting their cover right is to complete an annual review with a professional advisor," says Pitt.
Join the debate in our new LinkedIn specialist discussion forums