Trio convicted of conspiring to defraud insurer of £150,000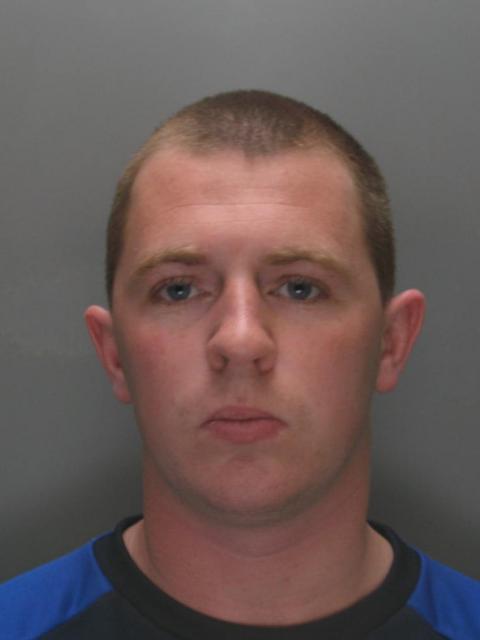 Three men have admitted deliberately causing a crash between a coach and a car on a Manchester motorway in a bid to fraudulently claim £150,000 for personal injuries.
The coach was travelling to Belle Vue dog track in Manchester in December 2011. It was carrying 30 passengers, all of whom made whiplash claims against specialist motor insurer Service Underwriting.
The company suspected fraud and referred the claims to the Insurance Fraud Enforcement Department of the City of London police, which mounted a criminal investigation.
Guilty pleas
At Southwark Crown Court on Monday, Liam Gray, 26 (pictured), pleaded guilty to two counts of conspiracy to defraud, while Kevin Hamilton, 35, admitted one count. Yesterday, Ben Carberry, 20, pleaded guilty to one count.
According to an IFED statement released after the hearings, the coach driver told the insurer that passengers made him pull over on a roundabout at a junction of the M57. They said the coach had been hit from behind by a Renault Megane, but he felt no impact.
The driver reported very superficial damage to both vehicles, but the passengers had nevertheless decided to cancel their trip, saying they felt unwell. They asked to be taken back to The Mons pub in Bootle, where they were picked up.
Injury claims
The driver said the entire group had stated they had been injured and given him their details before leaving the coach. He then watched as they ran across a dual carriageway and into the pub.
Service Underwriting later established through a social networking site that Gray, Carberry and Hamilton all knew each other and had been to Everton football matches together.
IFED detectives travelled to Liverpool twice in 2012, arresting Gray and Carberry in June and Hamilton and Joe Hindley a month later.
The investigation found that, prior to the collision, Gray had bought the Renault, along with insurance for Hamilton. Carberry had arranged and paid for the coach and made the group booking for the dog track in advance.
Crash tactics
The investigation also showed that Hamilton had driven the Renault at very low speed into the back of the coach and that Carberry was Gray's contact on the coach.
Gray was remanded in custody on Monday to appear at Southwark Crown Court at a later date. Carberry and Hamilton will also be sentenced at the court at a later date.
A fourth man, 22-year-old Joe Hindley, who was charged with one count of conspiracy to defraud, was acquitted yesterday.
'Carefully planned crime'
Det Sgt Mark Forster, who led the investigation, said: "This was a carefully planned crime by a group of friends who decided that a coach trip to the dog track was the perfect vehicle to try and commit insurance fraud on a large scale.
What these men did not count on was IFED and insurers working together to expose criminals'
"The fact they were putting lives at risk by causing a crash on a busy road did not hold them back. They wanted an insurer's money and were prepared to go the extra mile to get it. What these men did not count on was IFED and insurers working together to expose criminals who think insurance fraud is an easy way to bolster their bank balance."
Ian Holmes, claims director at Service Underwriting, which acts on behalf of Mulsanne Insurance, said: "We are committed to identifying, investigating and defeating all aspects of fraudulent activity on behalf of our clients, which includes the prosecution of culpable individuals.
"These guilty pleas further enforce that commitment, and we will continue to adopt a zero tolerance attitude towards such claims."
Members of the public are urged to report so-called suspected cash for crash incidents to the Insurance Fraud Bureau confidential Cheatline on 0800 422 0421.