Up to 15% of the cost could be passed on to reinsurers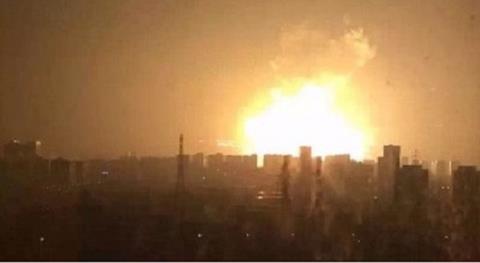 Insured losses from last week's explosions in Tianjin, China, could exceed $1.5bn (£1.0bn), according to Fitch Ratings.
And hard-hit Chinese insurance companies could pass on up to 15% of the cost to local and international reinsurers, the ratings agency said.
"The high insurance penetration rate in this area could make the blasts one of the most costly catastrophe claims for the Chinese insurance sector in the last few years," Fitch said, adding that the number of claims is likely to surge in the coming few weeks as the full extent of the damage becomes clear.
Claims from the blasts are likely to undermine the financial performance of some regional players, Fitch said. However, it added, claims from the blasts could be shared with local and international reinsurers. It estimated that the overall risk cession ratios of major non-life insurers in the Tianjin region range from 10% to 15%.
According to the China Insurance Regulatory Commission, non-life insurance premiums from Tianjin city totalled 11bn yuan (£1.1bn) in 2014. If insured losses amount to $1.5bn, they would represent about 88% of total direct premiums written in Tianjin, Fitch said.
That would represent about 5.4% of aggregated shareholder capital for the six most active issuers at end-2014, according to Fitch. PICC Property and Casualty Company, Ping An Property & Casualty Insurance Company of China, China Pacific Property Insurance, China Continent Property & Casualty Insurance, Sunshine Property & Casualty Insurance and Taiping General Insurance are the most active insurers in the region, accounting for more than 77% of the non-life segment as measured by direct premiums written, the ratings agency said.