CWU to stage demonstration outside insurer's Bournemouth office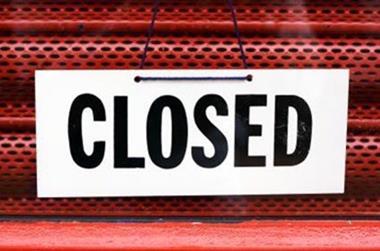 The Communication Workers Union (CWU) will stage a demonstration outside Ageas's Bournnemouth office at 1pm today.
The union is protesting against the closure of Ageas Retail's Belfast call centre at Springvale Business Park, which will put 200 jobs at risk.
The company said on 4 March that it would be closing the office and had entered a 90-day consultation with staff.
The CWU said it suspected Ageas was pulling out of Ireland because grant money for Invest Northern Ireland has run out.
The union added that the insurer's given reasons for the closure – economic efficiency – "appear unfounded" as the company is expanding in other parts of the year and made a "£97m" profit in 2014.
Ageas UK reported a £94.7m profit in 2014.
CWU Northern Ireland regional secretary Lawrence Huston said: "The decision to close this call centre has come as a complete shock to the workforce and will be devastating for the people employed there and the local community.
"This is 200 people's lives, their families and the wider community which are being left in the lurch by a successful, profitable company.
"Despite concerted pressure from the trade union movement, local MPs and MLAs - as well as considerable media coverage - to date we have been unable to get Ageas management to even meet with us.
"So we're taking our voice to their headquarters in Bournemouth today where chief executive Peter Corfield works and has written to us from. Out of sight out of mind will not be an excuse."
He added: "The claim by the company that the site is economically unviable doesn't stand up when you consider that they have recently announced the creation of 350 jobs in Stoke-on-Trent and have posted profits of £97m for 2014."
An Ageas spokesman said: "We are currently in consultation with employees. We will announce the outcome of the consultation when it completes."