Travelers wins £10m court battle over demolition of university building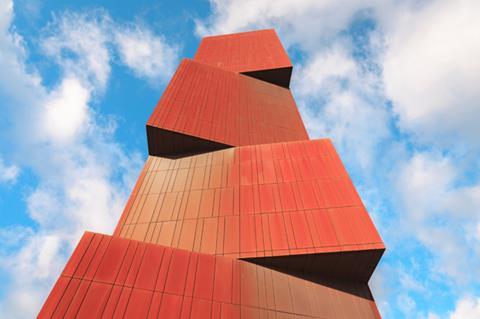 Leeds Beckett University has tasted defeat in a £10m battle with an insurance company over catastrophic damage to a student accommodation block.
The huge block was built in the 1990s on the sloped canal-side site of the 19th Century Kirkstall Brewery.
But, just over 15 years after its completion, large cracks suddenly appeared in internal walls and ceilings on the night of December 13 2011.
Residents had to be evacuated to safety and investigations revealed that concrete blockwork below ground level had been 'turned into mush' by flowing groundwater. The entire block later had to be demolished
The university, another of whose buildings is pictured above, launched court action against Travelers Insurance Company Limited after it refused to cover the loss, pointing to a number of exclusion clauses in the policy.
Rejecting the university's claim, however, Mr Justice Coulson ruled that the damage to the block could not be viewed as accidental.
The flow of groundwater had been constant from the block's completion to the date on which the cracks appeared and there had been no sudden flood.
At the time the policy was signed - just four months before the cracks appeared - the collapse of the blockwork was inevitable and there was nothing that could have been done to save it, the judge told London's High Court.
The cause of the damage was gradual deterioration over at least a decade, he added.
And he ruled that the block would still have been standing had it not been for its faulty or deficient design. Groundwater was a known and predictable problem that had not been addressed and, in that respect, the block's design was "not fit for its purpose."