Insurer has ceded 3,500 policies to affordable flood cover scheme so far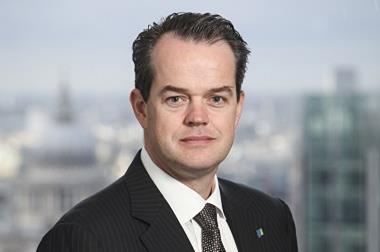 Aviva customers whose policies are covered by Flood Re are getting an average premium saving of £500, according to the insurer's global general insurance chairman Maurice Tulloch (pictured) said.
Speaking to journalists following the release of Aviva's first-half results this morning, Tulloch said Aviva has ceded 3,500 policies into Flood Re since it launched in April this year.
Flood Re, a government-backed scheme, takes on the flood portion of home insurance policies for those at highest risk of flooding in the UK, allowing insurers to offer affordable rates to high-risk policyholders.
Tulloch said: "Since it went live, we have ceded 3,500 policies into Flood Re, and on average those customers have benefited by about £500 on their premium.
Flood Re is funded in part by a £180m levy on all UK household policies. Insurers pay the levy up front, and then collect the money from policyholders in the form of higher premiums, if they choose to pass on the cost.
The Flood Re levy has affected some insurers' first-half results. Direct Line's £24m levy bill, for example, added 1.6 points to its first-half combined operating ratio (COR), while Aviva's own £23m levy bill added 0.6 points to the group COR.