AA warns that 60% of drivers are still taking unnecessary risks by driving through flood water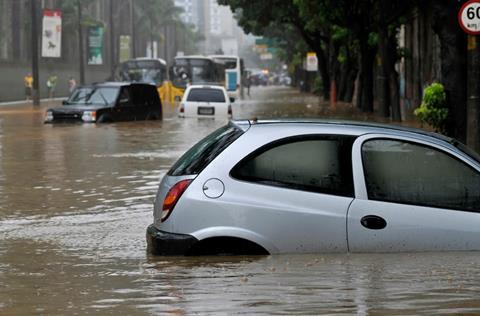 Drivers are still taking unnecessary risks by driving through flood water, the AA and Environment agency warns.
With 96 flood-related rescues in five years, the ford on Rufford Lane in Newark, Nottinghamshire, has been named the number one flood-accident hot spot in the UK. Other locations with multiple rescues include Water Gate Lane in Leicester and the ford in Bucklebury in Berkshire.
All of the AA's top 20 flood rescue spots are in England, with 12 located at fords.
Environment Agency director of incident management and resilience John Curtin said: "Too many drivers end up putting themselves in danger – and potentially those who come to their rescue – by taking unnecessary risks during flooding. It can be hard to tell what hazards lie beneath flood water, but more often than not there's a lot of misery and a much longer delay than a well planned detour. We need drivers to check the flood risk for their entire route before they travel. Our flood warning information on Gov.uk is updated every 15 minutes and can help anyone plan a safe journey."
AA's flood rescue team head Darron Burness said: "Last winter, the wettest on record, we alone attended around 4,400 flood-related call-outs, but many were completely avoidable. Some people don't fully appreciate the dangers posed by flood water.
"Fords catch a lot of people out. Just because it's a designated crossing point, don't assume that it's always safe to cross – the depth of the water and its flow rate can quickly change with the weather."