Ward calls for increase in rates, backs Solvency II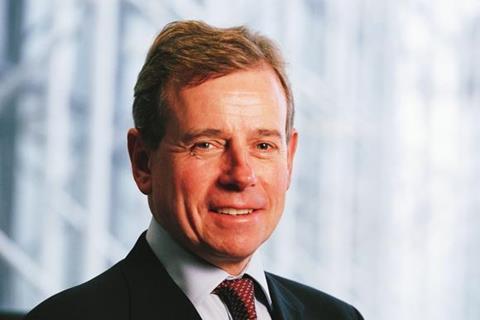 It will take an unexpected event to change the market, according to Lloyd's chief executive Richard Ward.
Despite the insurance industry suffering its second most costly year on record in 2011 after 2005 due to an unprecedented level of natural catastrophes, rates have hardly risen.
But now Ward is calling for an increase in rates in response to the $107bn in claims incurred by the sector, as estimated by Aon Benfield.
Speaking at today's annual results briefing, he said Lloyd's was fully behind Solvency II and would continue to focus on market discipline, internationalisation and modernisation as it gears up for the next 10 years.
Ward said the aim was to improve performance management, to develop a more diverse capital and business base, and to enhance its claims offering through technology in line with its vision for 2025.
"The UK is the place to be for insurance," he said.
"Solvency II is meant to harmonise capital setting and regulation across the EU.
"And there has been some criticism around Solvency II and certain elements of it.
"But the over-arching principle behind it we absolutely support and we are determined to drive the benefits of Solvency II through the Lloyd's market place and I do believe we are getting those benefits."
Expressing his "disappointment" at the lack of rate increases across the board, Ward said it would probably take an unexpected event to turn the market.
"When you see how the Lloyd's market has absorbed its largest claim ever - £13bn - people are talking about a few percentage points here or there in terms of rate increases," he said.
"Back in 2005 it was a different story and certainly back in 2001 it was too.
"When you look at the claims current from 2011 they were expected in that we modelled the quake in Christchurch and we have a sense of what the losses will be and the same in Japan, Thai was unexpected, but it was still within our appetite for cat exposure.
"So we need something unexpected to drive the rates."
"I'm not sure where that is going to come from but I would have hoped we would have seen a more positive response and a greater movement into the markets than we have seen."
2011 proved to be the costliest year on record for Lloyd's.
Despite incurring after tax claims of £12.9bn, the market only reported a loss of £516m for the full year (2010: £1.26bn profit), boosted by a second half profit in the face of £1.4bn in claims from the Thailand floods.
The biggest catastrophe claims stemmed from January's Australian floods, the second New Zealand earthquake in February and the Japanese earthquake and tsunami in March.
Lloyd's combined ratio however deteriorated to 106.8% (2010: 93.3%) – its highest level for at least five years - albeit it was in line with its competitors in the US, Europe and Bermuda markets.
Catastrophes added 25.5% to the total combined ratio as non-US events, mainly in the Asia Pacific, superseded US events for the third straight year with the combined figure of £4.6bn in major claims exceeding the 10 and 15 year averages of £1.47bn and £1.12bn respectively.