Insurer also axes some commercial motor, following similar moves by Aviva and RSA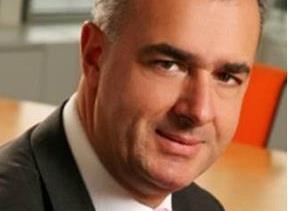 To jump to Insurance Times's 'we say', click here.
Chartis UK managing director Nicolas Aubert says the insurer has reduced and repositioned its casualty book amid "unsustainable" rates.
Chartis is also following a similar path to Aviva and RSA in pulling out of sectors of commercial motor, by withdrawing from bus and coach.
Aubert was speaking following Chartis UK's 2011 results, which revealed a slight improvement in combined operating ratio (COR) to 103.6% (104.2%: 2010) against a fall in gross written premium to £2.15bn (£2.25bn: 2010).
Aubert admitted that a challenge for Chartis was coping with the soft rates in casualty and motor.
He said: "Our desire to write good quality primary casualty and motor business has not diminished but, after several years of continually reducing rates, it has become more difficult to do so.
"The result is that our primary casualty and motor books of business have reduced due to the continued rate softening, but our aim is to grow it back in those areas where we feel that we can offer the best value to our customers and differentiate our services.
"That includes, for example, the areas of multinational, off-shore employers' liability, energy, international, excess casualty and non-conventional programmes."
One area in casualty where Chartis has shed premium is in solicitors' professional indemnity.
As reported in Insurance Times, Chartis was the leading underwriter by volume in 2010, with £38.6m premium income. That fell to £22.7m in 2011. Aubert said: "In other sectors, the rates available on primary casualty business have been continually eroded to the extent that they are unsustainable.
"But past experience would suggest that corrective action will have to be carried out by all insurers, thus leading to a general hardening of rates and/or reduced capacity, at which point we will be well positioned to expand our portfolio again."
He added: "In motor fleet, we have seen a hardening of rates but have nevertheless decided to withdraw from a sector where we do not feel that we can compete or offer best value, for example bus and coach."
Aubert said that Chartis's COR would have been sub-100 if it had not been for business improvement costs.
Chartis is investing in preparation for Solvency II, the general insurance finance transformation, which will create a common financial reporting and accounting platform, and a realignment of its regional structure.
Chartis made a profit after tax of £11.3m in the year to 31 November 2011, which was down 89% on 2010's £101.1m.
This was largely attributed to group tax losses and impact on asset valuations of investments.
Aubert said the economic environment remained challenging in the aftermath of the 2008 financial crisis.
He said that the recession and sovereign debt crisis in Europe last year had resulted in increased claims in some lines.
Asked if he expected the market to harden soon, Aubert said: "Given the recent natural disasters and adverse development trends bubbling through on longer-tail lines, we all think so.
"We are seeing some rates stabilise and pockets of hardening in some higher risk segments. But, if the prolonged soft market conditions remain, we will continue the corrective and pre-emptive actions of recent years across our long-tail lines.
"We believe we are well positioned to drive growth in our strategic business lines and to take advantage of improving conditions in our core lines."
We say …
● Chartis has shown it is not afraid to shed premium at the expense of underwriting profitability. For example, it has given up its position as the number one volume player in professional indemnity insurance in the face of fierce competition.
● Chartis, like its rivals Aviva and RSA, has also shown it is prepared to make tough decisions to reduce its cost base. It announced up to 130 redundancies in February. Chartis has a good reputation for service with brokers, but will it be able to maintain service levels amid cost-cutting?
● Commercial motor continues to remain challenging for insurers, with Chartis the latest to admit it has withdrawn from some sectors.