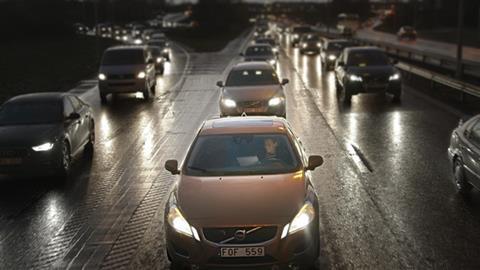 Volvo is to start trials of autonomous cars on roads around London next year.
"Autonomous driving represents a leap forward in car safety," said Håkan Samuelsson, president and chief executive of Volvo Cars. "The sooner AD cars are on the roads, the sooner lives will start being saved."
Samuelsson is due to speak at a seminar sponsored by Volvo and Thatcham, the insurance industry's research organisation, in London on 3 May.
Families will sit in the autonomous cars as they drive themselves around London om the Drive Me London trial. Volvo has conducted tests with the same vehicles in Gothenburg, Sweden, since 2014, and plans a parallel public trial in Gothenburg next year
After next year's trials, Volvo plans to place up to 100 fully autonomous vehicles on UK streets in 2018.
"This is a really exciting project. Automated vehicles will transform the way we drive, reducing both congestion and crashes," said Ben Howarth, policy adviser to the ABI for motor and liability.
"The insurance industry is helping work out how best to introduce this new technology so everyone can benefit and ambitious trials like this one are a crucial part of making that happen."