Lloyd's insurer's pending acquisition of Omega is not the end game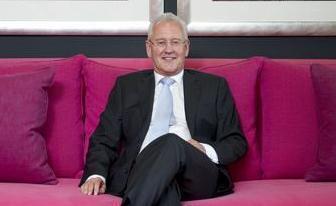 Canopius executive chairman Michael Watson has an eye on further buys as his company's acquisition of fellow Lloyd's insurer Omega advances.
Speaking to Insurance Times after Omega recommended Canopius's revised 67p-a-share offer to its shareholders, Watson said: "[The Omega deal is] quite transformational, but not as big as when we made our initial approach more than two years ago. I would not rule out further deals in due course."
Watson stressed that Canopius is already large enough to trade successfully without the Omega acquisition, but added: "We see advantages to further scale - capital, reinsurance, and expense synergies - which this transaction will bring."
The 67p-a-share bid, which values Omega at £164m, was revised upwards from an initial offer of 65p a share, prompting talk that shareholders were unhappy with the original amount. Watson said: "We increased our offer to secure broader support for the deal - from the company and shareholders. I'm sure Omega's shareholders would have liked us to offer even more, but it's about striking a balance between buyer and sellers."
The offer is a 12% discount to Omega's 2011 net tangible assets per share of 76p.
If Canopius's bid is successful, it will end a long-running saga to determine Omega's future. The company had agreed to sell 25% of its share capital to Bermudian investment firm Haverford, but Haverford pulled out at the end of the year after a deterioration in Omega's financial position.
Buying Omega will fulfil a long-held ambition of Watson's. He first revealed his intention to acquire the firm at the 2010 Rendez-Vous de Septembre annual reinsurance conference in Monte Carlo.