Chief executive says performance has 'put to bed' concerns about Friends Life deal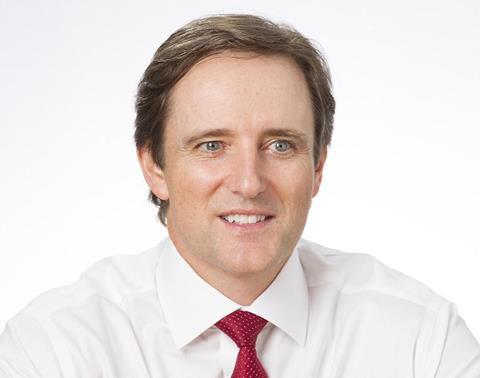 Aviva winning the contract to underwrite HomeServe's home assistance insurance products shows that the company's general insurance business is on the "front foot", according to chief executive Mark Wilson.
Aviva won the contract from Inter partner Assistance, part of the AXA group. Insurance Times understands the deal worth £300m of gross written premium, but Aviva declined to disclose financial details about the contract.
Speaking to journalists about Aviva's nine-month 2015 results this morning, Wilson said: "I am delighted Aviva is winning these deals. We seem to be now on the front foot in the general insurance business. These sorts of deals are good for Aviva, they are good for our customers and good for our partners' customers."
The HomeServe announcement follows the contract Aviva won in August to underwrite UK bank TSB's general insurance products.
Aviva's UK and Ireland general insurance business reported a 1.4 percentage point improvement in its combined operating ratio to 92.8% in the first nine months of 2015 from 94.2% in the same period last year.
Friends Life concerns
Wilson also said that growth in the Aviva's life insurance business in the first nine months of 2015, particularly in the UK, should silence critics of the company's £5.6bn takeover of life insurer Friends Life.
He said: "With the growth we are reporting today particularly in our UK life business, I think we have finally put to bed the continued question of whether Friends Life could be a distraction for the business. Far from it. The acquisition of Friends Life has proven to be everything we expected it would be."
Wilson added that the results overall showed that Aviva's transformation plan, which was set in motion by then executive chairman John McFarlane in 2012, is "working".
He said: "When I walked through the door in January 2013 many of my friends said Aviva was unfixable, but of course it was fixable.
"We have fixed our balance sheet, we have fixed our strategy, we have fixed our team and we have an excellent team in place and we have delivered consistent performance now for a long time with 11 consecutive quarters of growth."