Big deals, shock resignations and litigation. Here are the headlines that set the agenda in 2014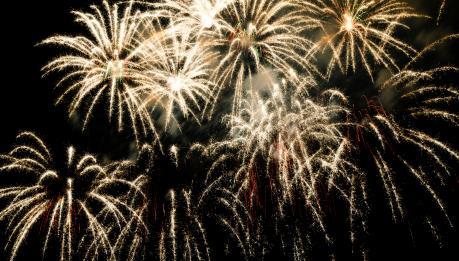 January
Arthur J Gallagher in exclusive talks to buy Oval
Arthur J Gallagher enters into exclusive discussions to buy Oval Insurance Broking, Insurance Times reveals.
The takeover is the next step in Gallagher's ambition to build a formidable UK presence and a lead in a range of specialisms, pushing UK brokerage to £540m.
HomeServe fined £34.5m by FCA for mis-selling
HomeServe is hit with a £34.5m fine by the FCA for mis-selling its insurance policies.
The fine, which assumes a 30% early settlement discount, follows a two-year investigation by the FCA after accusations of poor complaints handling in the winter of 2010 and possible policy mis-selling.
February
Passported insurer ERIC stops writing business
Unrated Icelandic insurer European Risk Insurance Company (ERIC) stops writing new business, renewals or increased cover.
ERIC specialised in liability insurance, including employers' liability, public and products liability and property owners' liability in the UK from its Southend-on-Sea office.
Towergate in talks to cut 240 regional jobs
Towergate informs staff of proposals to make all 240 members of the accounting teams across its branch network redundant.
A confidential internal announcement sent by group chief executive Mark Hodges and seen by Insurance Times says Towergate plans to centralise accounts functions to two centres in Leeds and Maidstone.
March
FCA-probed MGA 'issued policies in Catlin's name without insurer's authority'
Lloyd's insurer Catlin says managing general agency AccessBI, currently under investigation by the FCA, has been issuing policies with its name on but without its authority.
The insurer issues a statement saying it has contacted brokers representing affected clients and has agreed to honour unexpired policies.
Brendan McManus resigns from Arthur J Gallagher
Brendan McManus resigns as chief executive of UK retail at Arthur J Gallagher.
The former Giles chief executive was appointed in November, following Gallagher's £233m takeover of the retail broker.
April
Towergate in talks to cut 750 branch jobs
Towergate is planning to axe 750 jobs from its branch network as it looks to transfer its dealings with small commercial and personal lines customers to a new call centre in Manchester.
Under the plans, clients with premiums of up to £5,000 that already deal with the Towergate's branches by phone will instead talk to its call centre.
Exclusive: RSA loses UK chief Adrian Brown to Arthur J Gallagher
Adrian Brown, RSA's chief executive UK and Western Europe, has resigned from the insurer after 25 years for a role with broker Arthur J Gallagher, Insurance Times learns.
Brown joins Gallagher in September as executive chairman of underwriting and distribution.
May
Claims Excellence Awards 2014: winners revealed
Claims professionals gather at Senate House to celebrate the hard work and commitment of those individuals, teams and companies delivering claims at the highest level at the Insurance Times Claims Excellence Awards 2014.
Griffiths and Armour's Sue Williams and LV='s Hayley Mant were the big individual winners of the night, picking up the Outstanding Broker Claims Individual of the Year and Outstanding Insurer Claims Individual of the Year respectively.
View all the winners and highlights from the night here.
Gallagher swoops for 10-strong JLT underwriting team
Arthur J Gallagher swoops for a 10-strong team from JLT-owned Thistle as it looks to grow its managing general agent.
The team, headed by managing director Gareth Birch, runs a successful scheme for caravan park owners.
June
Exclusive: Steve Lewis to replace Adrian Brown as RSA UK chief executive
RSA chooses Zurich's UK general insurance chief executive Steve Lewis to replace Adrian Brown as its head of UK and Western Europe. Dave Smith becomes interim UK GI chief executive and will handover to Vibhu Sharma in April.
Fusion MD and underwriting director quit for Gallagher
The two leaders of a highly profitable underwriting division of Towergate resign from the company for new roles at Arthur J Gallagher. Fusion managing director Nick Wright and underwriting director Stewart Gardiner will join Gallagher's managing general agent.
July
Des O'Connor and Andrew Wallin quit Gallagher
Des O'Connor, managing director of Gallagher Insurance Solutions (GIS), and Andrew Wallin, managing director of Direct quit for new roles with private equity house AnaCap. GIS had grown by more than 90% in the two years it had been run by O'Connor.
AnaCap goes on to appoint Wallin as Brightside chief executive and O'Connor as its commercial director.
August
Giles sued by underinsured client for £17m
Gallagher-owned Giles is being sued for £17m by a client that claims it was left severely underinsured when its factory burned down because the broker allegedly gave its insurer wrong information when it renewed its policy.
Giles argues the information it gave insurers was the same that it received from commercial director Joseph Bisland.
Giles went on to win the case in September.
Towergate Underwriting boss: No business lost since 22 quit for Gallagher
Towergate Underwriting has not lost any business or the confidence of its capacity providers following the resignation of 22 Fusion staff for Arthur J Gallagher, its chief executive Clive Nathan has said, as the MGA looks ahead to geographical and product expansion.
The departures follow the restructuring of Towergate's underwriting division into bespoke and volume units, with Fusion, which has operated with relative autonomy, coming under greater group control.
September
ECJ ruling on VAT could cost UK insurers 'hundreds of millions'
UK insurers could face an additional value-added tax bill of hundreds of millions of pounds following a ruling, top accounting firms said.
A judgement handed down by the European Court of Justice means that services supplied between a group's headquarters and its branches may be subject to value-added tax (VAT).
Southern Rock denies 'conspiracy' to damage Brightside
Southern Rock officially rebuts broking firm Brightside's sensational claims that it, its owner Arron Banks and broking firm Eldon formed a "conspiracy" to "damage and injure" Brightside.
In a counter-claim to earlier legal challenges by Southern Rock, Brightside has alleged that Southern Rock, Eldon, which trades as Go Skippy, and Banks had attacked its former sister company by "unlawfully" competing with it, poaching its staff and using confidential information to take away its customers.
October
Towergate boss Mark Hodges quits
Towergate group chief executive Mark Hodges resigns after three years in the role. Non-executive chairman Alastair Lyons temporarily takes over as executive chairman
Janice Deakin named retail chief executive as Peter Blanc leaves Gallagher
Janice Deakin takes over as Arthur J Gallagher's retail chief executive as former Oval boss Peter Blanc departs. Her new executive team includes a national placement head and regional managing directors.
DAS suspends chief executive Paul Asplin
DAS chief executive Paul Asplin is suspended and an investigation launched into a relationship between the legal expenses insurer and one of its suppliers. An audit and accounting team from EY is conducting the independent investigation.
November
Towergate to sell non-core units to stave off cash shortage
Towergate reveals there are "significant doubts" about its ability to make interest payments on its loans and stay within its banking covenants in the first quarter of 2015 unless it sell off non-core units and renegotiate its bank terms.
It also says it has received a number of bids for the whole group and appoints Evercore and Rothschild to advise on these.
Towergate founder Peter Cullum and former chief executive Andy Homer appoint Fenchurch Advisory to advise on an MBO.
Brokers including the network Brokerbility and Arthur J Gallagher say it may not be in the client's best interest to place risks with Towergate Underwriting while uncertainty about the group's financial stability remains.
December
Crawford buys GAB Robins for £45.8
Consolidation amongst loss adjusters as Crawfords agrees to buy GAB Robins for £45.8m. The Competition and Markets Authority will investigate whether the deal will substantially lessen competition. The companies cannot begin to integrate and must continue to compete until the investigation is concluded.
Towergate sells Hayward Aviation to JLT
Towergate nets £23m from its sale of Hayward Aviation to JLT. However the sale is not enough to convince the ratings agencies that it will be able to meet its financial obligations in the first quarter of next year. Both Moody's and Fitch downgrade the broker's credit rating after the deal is announced.
Insurance Times Awards
Esure chairman Peter Wood is named industry achiever of the year at the Insurance Times Awards 2014. A-Plan boss Carl Shuker is chosen as the Broker CEO's CEO and Paul Geddes the Insurer CEO's CEO. Aviva picks up the trophy for general insurer of the year.
http://www.insurancetimes.co.uk//insurance-times-awards-2014-winners-revealed/1410996.article