Ratings agency says loss will hit group's key financial ratios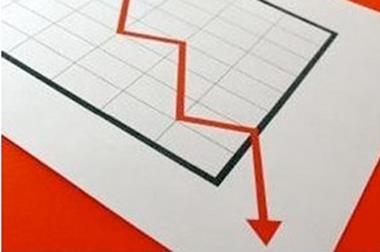 Zurich is heading for a fourth quarter net loss that will negatively affect the group's earnings coverage and its capital and financial leverage, according to ratings agency Moody's.
The Swiss-based insurer last week issued a profits warning that its fourth quarter general insurance business will show an operating loss of about $100m, hit by the winter storm losses.
It said the fourth quarter will also see some $475m restructuring costs and a $230m goodwill write off.
That fourth quarter GI loss follows a third quarter operating loss of $183m hit by the Tianjin explosions in China.
Zurich GI operating profit
Source: Moody's
But Moody's said that, even adjusting for these losses, the GI result has been deteriorating for several quarters.
Moody's said it expects the fourth quarter loss to result in a group net profit of about $2bn for the full year 2015, pushing down earnings coverage to about six times in 2015 from 9.4 in 2014.
Moody's said that Zurich's current acquisition plans could increase the group's leverage which, with no improvement in profitability, ""would negatively pressure the group's credit and ratings".