Company continues to simplify structure under new chief executive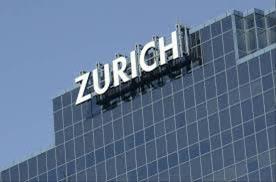 Swiss insurance group Zurich is merging its corporate and commercial business into a single global business called 'Commercial Insurance'.
The insurer said the move was part of its process to simplify and strengthen its organisation, and is the latest change under new group chief executive Mario Greco.
The combined commercial unit will be run by James Shea, who has joined Zurich from US insurance powerhouse AIG. Shea was most recently president of global financial lines at AIG, having started at the company in 1994 as a financial lines underwriter.
Zurich's global corporate chief executive Thomas Hürlimann has decided to step down from his current role, the company said. It added that he will work closely with Shea to ensure a smooth transition.
After that, Hürlimann will continue to work on special projects, reporting to Greco.
"Combining our Corporate and Commercial businesses will allow us to better utilize our skills, systems and capabilities in the individual countries and across the world, and to unite our customer interaction and go-to-market approach worldwide. James' in-depth market knowledge and extensive expertise make him the perfect match to lead this exciting new venture."
He added: "I want to thank Thomas for his excellent contribution and loyalty to Zurich since joining in 2003, and his dedication to developing global corporate into the first address in risk management for multinational companies."