Joel Markham has been appointed to a newly created role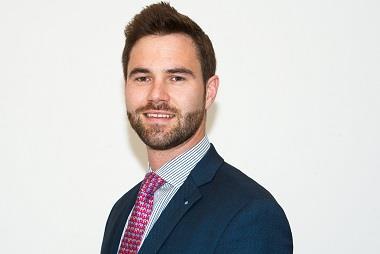 Zurich has appointed Joel Markham to the newly created role of head of regional and national broker for its personal lines business.
Markham joins Zurich from Ageas where he was the UK sales development manager for their key Accounts.
Prior to that he was a senior broker account executive and sales director.
Zurich director of personal lines broker Nichola Thomson said: "Joel is a highly motivated leader with a passion for broker relationships and strategic development.
"He brings with him a wealth of experience having worked in both sales, underwriting and as a broker. I am delighted to have him on board and it's great to see him already having an impact on the business."
Markham added: "I hope I bring a slightly different perspective having spent time working at both an insurer and broker.
"I'm looking forward to building on the strength of the Zurich brand, people and expertise to work closely with our brokers, partners and jointly grow our businesses in this exciting and highly challenging marketplace."
As director of personal lines broker Thomson has overall responsibility for all of Zurich's broker segments, sales and distribution channels, underwriting and delivery. These segments include Navigators & General and Zurich Private Clients.
As head of regional and national broker Markham has overall responsibility for Zurich personal lines motor and home business interaction with brokers