News follows collapse of RSA deal and third quarter profit drop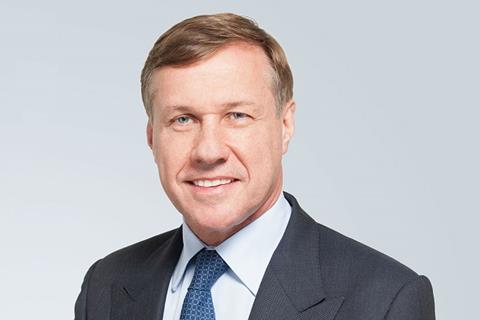 Swiss insurance group Zurich is looking to replace chief executive Martin Senn, Swiss business magazine Bilanz reports.
The insurer has hired London headhunting firm MWM Consulting to find a replacement, the report said.
The news follows the collapse of Zurich's planned £5.6bn takeover of UK-based insurance group RSA in September and a 79% drop in third quarter profits at the Swiss Insurer.
The profit drop was triggered by a series of large claims, including a $275m ($181m) bill for the explosion at the Chinese port of Tianjin.
The large losses were also part of the reason Zurich gave for pulling out of the RSA deal.
Zurich also revealed it would need $300m extra reserving to shore up its US motor book and other business lines. The share price has dropped 19% since the start of the year.
Swiss national Senn joined Zurich in 2006 as chief investment officer and became chief executive on 1 January 2010, replacing James Schiro.