Chairman Tom de Swaan to take over in interim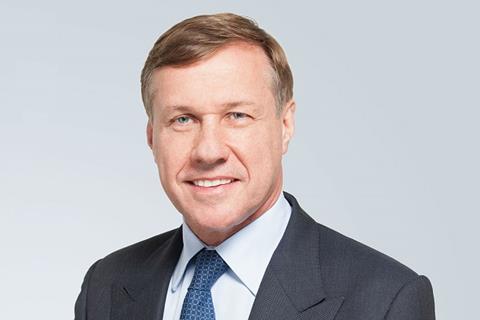 Zurich group chief executive Martin Senn will leave the insurer at the end of this year after six years at the helm.
The company said Senn had decided to step down "by mutual agreement with the board of directors".
It became apparent in mid-November that Senn would be leaving after news reports said that Zurich had hired London-based headhunting firm MWM Consulting to find a replacement.
His departure follows Zurich's failed takeover of rival insurer RSA and a sharp drop in third-quarter profit.
Zurich chairman Tom de Swaan will replace Senn on an interim basis.
The company said: "The process to appoint Martin Senn's successor is underway."
Following De Swaan's move to the interim chief executive role, Zurich vice-chairman Fred Kindle will take on certain additional responsibilities "to ensure continued good governance".
Senn said in a statement: "After ten very intense years with Zurich, I have decided to step down as chief executive and to make way for new leadership.
"Zurich is a profitable, well capitalised company with outstanding employees. It enjoys an excellent reputation with customers around the world and sustainably delivers attractive dividends to shareholders.
"There have been some setbacks in recent months, but I am convinced that we have put in place the right measures for Zurich to reach its targets. I will remain closely tied to the company and am proud of what we have achieved together over the years."
De Swann said that Zurich's board of directors owed "a massive thanks" to Senn for his time as chief investment officer and subsequently chief executive.
He added: "[Senn] has successfully guided our company through a challenging environment, showing great foresight and tireless personal commitment.
"I have come to know him as a leader of the highest integrity, someone with a very rare sense of how to balance the interests of different stakeholder groups. Over the past two years, he has set in motion a transformation that will make our company more customer-centric, more efficient and more successful."
Zurich said Senn's departure would have no impact on its strategic focus or financial targets.