Zurich uncovered flagrant exaggerations in a claim involving a tin of soup at a discount store
A woman who claimed more than £100,000 after tripping on a tin of soup made a "flagrant exaggeration", Zurich and law firm Keoghs said today.
The woman claimed she suffered serious injuries after tripping on a tin of soup and claimed damages from the supermarket - even though there was no CCTV or witnesses to back her up.
The claimant gave medical evidence stating she had minor physical problems before the trip, but now suffered major physical problems from the fall.
She said she was left as a paraplegic, needing financial help to walk.
She had to pay workers to carry out household tasks like cleaning windows and laying patios.
Zurich challenges trip claim
But the supermarket's insurers, Zurich, and lawyers from Keogh's found evidence showing she was making big exaggerations.
They showed she had major physical problems for many years before the alleged trip but was now claiming the fall had caused them.
Department of Work and Pensions records showed she received financial help as paraplegic and wanted a stair lift installed in her home.
The records also showed she hadn't worked for 20 years and was already on medication for the health problems.
Claim goes to court
She rejected the chance to abandon the claim, and the case went to a four-day trial.
But at court the both her own testimony and the medical expert who put together her injury report proved unreliable.
Furthermore, the claimant's daughter didn't even turn up to give evidence.
The claimant tried to settle outside court, but that was rejected.
The judge found the claim was dishonest and, as a result, dismissed it.
It meant her qualified one-way cost shifting protection was lifted and the claimant ordered to pay the defendant's costs on an indemnity basis, saving Zurich more than £100,000.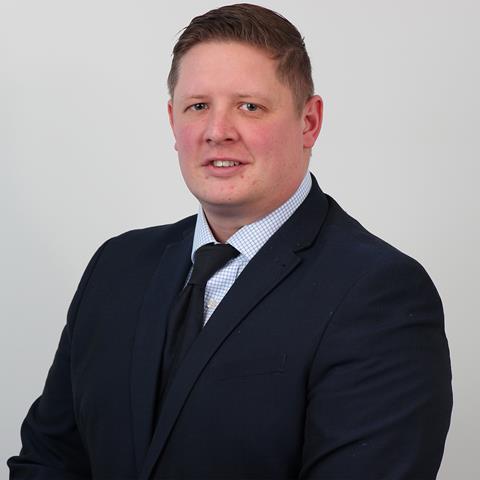 Chris Henson (pictured), Keoghs' associate who handled the claim said:
"This was a great result for Zurich and serves as a warning to any claimants who try to exaggerate their claims for damages.
"It proves the value of obtaining relevant disclosure documents and painstaking examination of the records.
"This claimant could have abandoned her care claim at any point prior to trial but proceeded all the way through and presented witness evidence from her daughter which was substantially inconsistent with the evidence presented to the DWP over time."
Keoghs partner, Nina Dayal, added: "This is a particularly satisfying judgment given the potential costs involved for Zurich, and the work put in by both Keoghs' and Zurich's teams.
"We are seeing an increase in the overall trend for slip and trip claims, and it's vital that the industry takes heed of the warning signs and acts wherever possible to stamp out this area of insurance fraud."