Insurer will axe 8,000 roles by 2018, including cuts already announced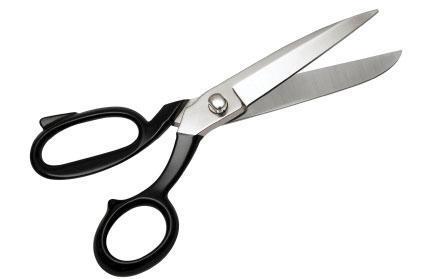 Zurich has said it will cut 8,000 jobs by 2018 after reporting a 53% drop in profit after tax for 2015.
The job cuts include the roughly 1,800 job cuts or transfers already announced in 2015, including 440 UK general insurance roles and a reported 500 in Germany.
At the end of 2014 Zurich employed roughly 55,000 people.
The cuts are part of a plan to achieve cost savings of $1bn (£690m) by 2018. Interim chief executive Tom de Swaan said the savings would also be achieved through "the application of new technology, lean processes and the offshoring and near shoring of some activities."
He added: "Our key priorities in 2016 will be turning around our general insurance business and continuing actions to position the Group for 2017 and beyond, including enhancing efficiency and sharpening the Group's retail footprint.
"We have an excellent management team in place that will be further strengthened with the arrival of [new permanent chief executive] Mario Greco, who will lead preparations for the new strategic cycle."
'Disappointing result'
Zurich reported a 2015 profit after tax of $1.8bn, down 53% on 2014's $3.9bn. Operating profit fell 37% to $2.9bn from $4.6bn.
Return on equity was down 6.6 percentage points to 6.4% from 13%.
De Swaan said: "This is a disappointing result, reflecting the previously announced challenges in our general insurance business and restructuring charges, and we have taken rigorous actions to improve profitability.
"This includes re-underwriting or exiting unprofitable portfolios, increasing cost efficiency and further simplifying the organization. The remainder of the group continues to perform well, with both Global Life and Farmers making further progress in the execution of their strategies."
Zurich issued a profit warning in January saying that its general insurance business would report a loss in the fourth quarter of 2015 because of natural catastrophe claims, including flooding in the UK and Ireland, and a "significant level" of large losses.
De Swaan added that because of the challenges in general insurance it is unlikely that Zurich would achieve its targeted operating profit return on equity of between 12% and 14% in 2016, although he added it is still on track to hit its other targets for 2014-16.
General insurance woes
Zurich's general insurance business made an operating profit of $864m in 2015, down 71% on the $3bn it made in 2014. In the fourth quarter alone the business made an operating loss of $120m.
The division's combined operating ratio jumped 6.7 percentage points to an unprofitable 103.6% in 2015 from a profitable 96.8% in 2014.