Chief executive said obstacles prevented stronger growth in 2014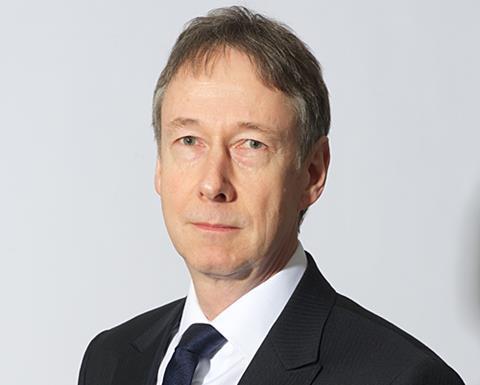 A continued lack of large weather-related claims could undermine price discipline in the commercial market, according to Zurich's UK general insurance chief executive.
Speaking to Insurance Times following the release of Zurich's results yesterday, Smith said: "We have had steady and sustainable rate increases for the past four to five years in commercial lines. The market has been pretty responsible.
"We would expect that trend to continue. But the slight worry is that with another good year, people will forget to fund catastrophe and weather in their pricing."
He added: "We don't do that but it is a headwind that may be slightly stronger in 2015 than 2014 if people forget what insurance is about.
"We price sustainably and try and reduce volatility for our customers. The danger is that other people will not."
Stronger growth
Zurich's UK general insurance business enjoyed strong results in 2014. Operating profit increased by 19.5% to £171m and the combined ratio fell by 2.9 percentage points to 95.5%, driven by a decrease in both large losses and business-as-usual attritional claims.
The company also returned to growth, reporting a 2.2% increase in gross written premium (GWP) to £1.7bn.
Smith said that the GWP growth could have been even stronger had it not been for several obstacles.
These included increased competition for Zurich Municipal from the government's risk pooling arrangement for academies and the removal of the Zurich brand from price comparison sites during the year.
Smith said: "Our underlying growth figure is higher than the 2.2% and we think that is a good, sustainable and steady figure."
Personal lines transformation
All of Zurich UK's general insurance business units showed growth in 2014, including personal lines, which had been the source of flat and falling GWP seen in previous years. The company had been cutting back its personal lines book, particularly motor, to restore profitability.
Smith said the personal lines growth in particular showed that the restructuring efforts are bearing fruit. The company is integrating its personal lines division with its broking subsidiary, Endsleigh. The combined personal lines/Endsleigh entity is run by Tim Holliday from the Endsleigh site in Cheltenham.
He said: "The growth into personal lines in 2014 is a tangible demonstration that the business is starting to transform."
Old liabilities
Another feature that could improve Zurich UK's future results is that the company is transferring its pre-2006 mesothelioma and deafness liabilities off its books and into the group's centrally managed business unit, where they will be run off.
The company had to strengthen reserves by £50m for old mesothelioma claims in the first half of 2014, but Smith said this was offset by reserve releases from more recent years.
Join the debate in our new LinkedIn specialist discussion forums